Giva Student Scholarship & Worldwide Community Ambassador Award Winner & Essay: Shannon Strader
Giva is very pleased to congratulate Shannon Strader, our most recent recipient of Giva's Student Scholarship and Worldwide Community Ambassador Award!
Ms. Strader submitted the required essay answering the questions:
How will you use your talents and education to make the world a better place for future generations? What are your career and personal goals and why?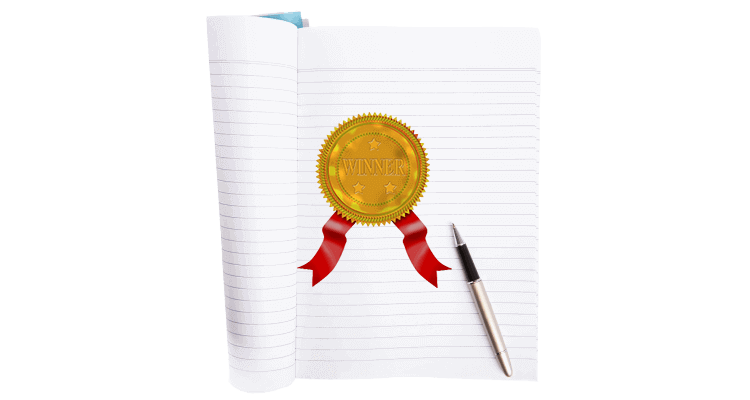 Ms. Strader has been very busy earning her Bachelor of Science in Neurobiology and Stem Cell Sciences from University of Wisconsin, Madison and graduated this spring with her Masters Degree in Biomedical Sciences from Lincoln Memorial University (LMU). She has also been accepted to LMU DeBusk College of Osteopathic Medicine to graduate in the class of 2020. In response to receiving the award, Ms. Strader commented, "I cannot thank Giva enough for my Scholarship and Worldwide Community Ambassador Award! Medical School is very financially unaffordable! To not only receive some help but also receive recognition for my efforts to help change the world is quite amazing! Thank you!!!"
"We congratulate Ms. Strader who embodies the spirit and essence of the Giva Worldwide Community Ambassador Award. As a young founder of her own non-profit organization, Bella Soul, she has already paid it forward by generating scholarships to many other young people, changing lives for the better. Giva is proud to support her in her personal and educational goals. Congratulations, Shannon!," said Ron Avignone, founder of Giva.
For more information on Giva's Student Scholarship and Worldwide Community Ambassador Award and other scholarships, please visit our scholarships page.
Congratulations again to Shannon Strader!
Here is her winning essay:
How will you use your talents and education to make the world a better place for future generations? What are your career and personal goals and why?
What is "normal?" What is "average?" How can one define such words?
Many children are asked "what do you want to be when you grow up?" However, I was never asked this question. I grew up in a place where survival was the only item that was ever thought or talked about. I grew up in a hospital. From the minute I was born, I truly believe my life has set me up to be a leader in the medical field. I was born with my twin sister, Lauryn. Lauryn contracted meningitis at 20 days old and was later diagnosed with Cerebral Palsy. Life was very difficult growing up with a twin who was so, so sick. My earliest childhood memories involve being in the hospital, holding my crying sister's hand, or seeing my parents in horror.
After her death, I turned to the only place I knew like the back of my hand, the Children's Hospital of Illinois. I started volunteering at holiday events when I was 10 and continued as I grew. I was on the Kid's Board of Directors throughout high school alongside five other patients. By the time I was a senior in high school; I had been a child life volunteer specialist on the pediatric unit and an OB/GYN volunteer specialist. I had seen five deaths of children and became very close to endless accounts of very sick patients and their families. Many people do not experience death, and many people do not experience childrens' death. But I feel the children's hospital has this unspoken language of its own. Any child who is sick has an entire different outlook on life. The hospital and life outside the hospital are very different places, and I knew from a very young age inside the hospital is where I belong.
I was a participant in the ground-breaking for the new Children's Hospital of Illinois and received the Joey Stowell award before I graduated high school. My plan was to go to University of Wisconsin-Madison to major in Neurobiology but more specifically to work with my long time inspiration, James Thomson. James Thomson was the first person to derive an embryonic stem cell and later derive induced pluripotent stem cells. As a child, I would read medical journals in my free time, because I loved the thought that maybe someone was just as passionate and curious as myself about Cerebral Palsy and was working around the clock to find better treatments, understanding its pathology and etiology. James Thomson's journals were my favorite of all to read. I contacted him when I was a senior in high school to thank him for his work. He, then, offered me a job to be an undergraduate researcher.
However, that summer before I started my dream job, I received a medical diagnosis that changed my future. I always knew I was sick. I did not understand why I felt so bad, why I was producing hematuria, why I vomited every time I ran, and why I couldn't gain weight. There were suspicions of misdiagnoses such as stomach cancer, kidney stones, UTIs, and mental diseases. Eventually, I pushed harder to get more help and came in contact with a nephrologist. He said it was all in my head. I knew this was not the case and fought to be heard. I finally came in contact with a radiologist who found something unusual. My renal vein was behind my aorta instead of in front; it was being compressed by my spinal cord and aorta. He said I should go to Mayo Clinic. There I received the first surgery of its kind, a renal transposition with a diamond patch. I went to college after the summer of the surgery and couldn't have been more excited to live a "normal" life. Yet, I arrived and slowly but surely my symptoms returned. I had two additional surgeries during my freshman and sophomore year. As you have probably noticed my grades decreased quite a bit my sophomore year. My parents told me I should drop out of school, but I knew I needed to continue to live a "normal" life even if my body was telling me otherwise. I truly believe college helped me to become healthy again.
Many people view disease and sickness as a vulnerability. I, however, look at the vulnerability as a strength. In midst of adversity, I continued to accept my circumstances, move forward, and never look back. Life is about getting knock down and getting hit with the unexpected. The best part however is realizing how strong the human body is and how powerful positive thinking and the mind is as a whole. Many days when I couldn't get up from my bed or couldn't find a position, in which the pain would resolve, I thought I am a victim and there is nothing I can do. Even though, I had these thoughts a lot throughout my undergraduate years, they would never last long, because I knew from my twin no matter what your circumstances are you can get up, live, and change the world. There was no support for me when I was sick on campus and existed no national organizations that supported individuals with chronic physical illness, disease, or disability in college. Therefore, I made Bella Soul, a 501(c)3 non-profit. It is the mission, duty, and purpose of Bella Soul to empower college students with chronic illness or disability through scholarships and emotional support. Bella Soul is trying to take a holistic view on disease and health by social networking individuals in college.
So to answer my question what is normal? There is no such normal; everyday people break barriers, everyday people prove again and again that statistics and labels mean nothing. The human body is an extraordinary mechanism; it shows miracles happen every single day with hope, passion, and perseverance. I want to be on the patient's team to help them realize their inevitable strength to fight all odds. I want to give them hope! I want to put my entire soul and heart to help them feel better in any way. I will do anything in my power for my patient to get the healthcare they need. I have worked my entire life to try to improve lives of those who are sick, and I want to continue to make healthcare better for patients. More importantly, I want to continue to learn, and I truly believe being a doctor is all about moving forward and being in a constant state of discovery.