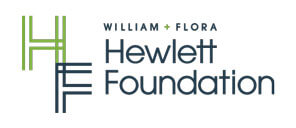 "We are very pleased with our decision to purchase Giva. We get a high level of support and dedication – in fact, they have surprised us with their very high level of responsiveness and attention. Hewlett Foundation is a very well satisfied customer."
Information Services, Project Manager
The William and Flora Hewlett Foundation
Business Results Achieved
When compared with BMC® Track-It!™ by BMC Software, the Giva Service Management Suite resulted in:
Decreased average time to close service requests by 40 percent

Increased first call resolution by 45 percent
Increased employee satisfaction with IT, Facilities, Human Resources, and other operations departments
Decreased call volume with employee accessible Internet portal knowledge base
Delivered high ROI by implementing Giva eKnowledgeManager with a third-party knowledge base of computer support solutions
Was deployed in a one week implementation, including significant customization
About The William and Flora Hewlett Foundation
Established in 1966, The William and Flora Hewlett Foundation is one of the world's largest foundations, with assets of more than $6.5 billion.