Creating, Approving, Implementing, and Closing RFCs
Take a tour of the standalone eChangeManager workflow and notifications.
Hosted ITIL & SOX Compliant IT Change Management Software RFC Attach Assets
Search and Attach Multiple Assets to an RFC
On the Change Detail tab of an RFC, in the Assets Affected field, you can simply type in a few characters to automatically find assets that relate to the change work being performed.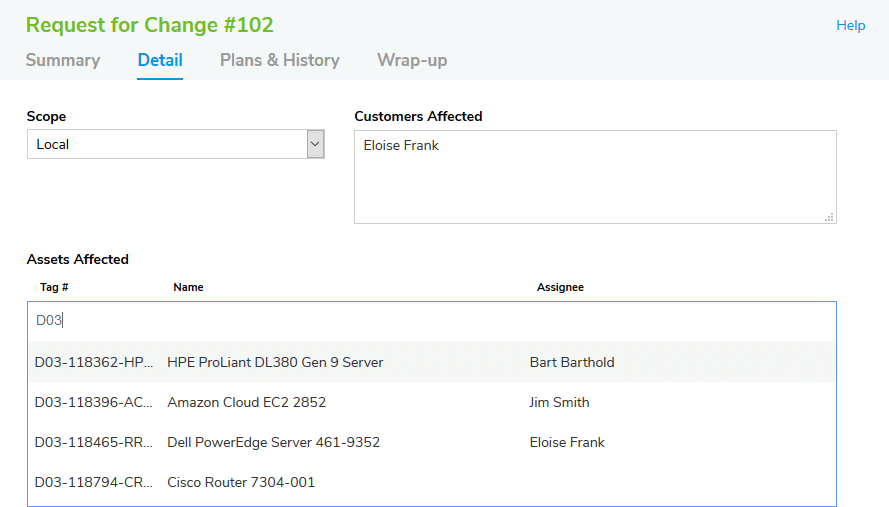 And multiple assets can be attached to any RFC.