How to Select the Best IT Service/Help Desk Outsourcer
How to Build an RFP for IT Service/Help Desk Outsourcing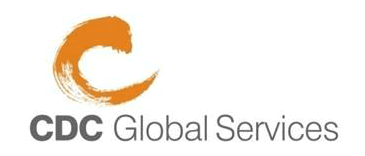 As a CIO/IT Director, have you considered outsourcing your IT Service/Help Desk to reduce costs and increase customer satisfaction?
Do you know the right questions to ask to quickly draw distinctions between IT service vendors and identify strengths/weaknesses?
Would you like a head start on building an RFP?
At this Webinar, you will learn to:
Avoid mistakes that even the most experienced CIOs/IT Directors make that cost a lot of time and money


Quantify the economic benefits and costs of service/help desk outsourcing


Negotiate a better outsourcing agreement for your company


Lead the vendor qualification process with expertise and confidence


Effectively coach your team on how to shortlist the right IT Service/Help Desk Outsourcers for a rigorous vetting process


Attend this Webinar and receive a complimentary series of White Papers. This complimentary and informative Webinar is hosted by Giva, Inc. and CDC Global Services (NASDAQ: CDCS).
Register now by clicking on a session time: