Metrics for Non-profits: Improving Volunteer and Donor Engagement: Part 2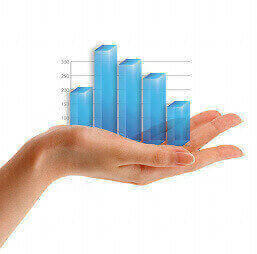 See "Metrics for Non-profits: Improving Volunteer and Donor Engagement: Part 1" here.
Metrics from volunteer surveys can be used to assess volunteers' motivations, goals and needs to ensure that they feel satisfied from their experiences and have their needs and expectations met. The more pleased a volunteer is with their experience, the more likely they are to continue to volunteer and give. Manpower is often a limited resource at mission-driven organizations, so volunteer retention is essential. Equally as important as volunteer retention is volunteer impact; metrics will help to determine volunteer impact, not just by hours served, but also the degree to which volunteer programs generated positive outcomes for individuals and communities served.
Volunteers and donors look to give their time and effort to effective organizations and programs, those with meaningful and measured social value. Just like people are more likely to buy a product with strong customer reviews and high sales, volunteers and donors are more likely to become invested in supporting an organization that has proven social value. Root Cause, a non-profit research and consulting firm, performed a study entitled "Informed Giving: What Donors Want and How Non-profits can Provide It." According to the study, non-profits should appeal to donors by making a clear connection between a donor's gift and its impact. Metrics serve as credible means of support for a non-profit's social value: "As many as 75 percent of donors use information about the non-profit's impact, while 63 percent use information about the social issue the non-profit addresses" ("Informed Giving").
Donors conduct research through a variety of methods when choosing where to invest. If non-profits want to attract these donors, they will need to make information about their impact readily available, in multiple locations and formats. Money can be spent more wisely if a non-profit uses metrics to focus their funding and cut extraneous or ineffective programs, grants, etc. More and more corporations are becoming involved in social responsibility initiatives. As non-profits compete to earn the loyalty of these previously untapped financial resources, proving social value is more important than ever.
Not only can reports and metrics be used as supporting material to show potential donors proof of an organizational social value and impact, but reports can also be analyzed to identify prospective recurring members and donors. Metrics for evaluating donor engagement provide insight on sound practices. In his article, "5 Metrics Every Development Director Should Know," Mike Spear stresses the importance of internal benchmarks for improving and growing donor-relations. Year-over-year fundraising metrics can be used to compare growth and set new goals. He also suggests calculating a "Donor Acquisition Cost" to measure the cost-to-benefit ratio of inputs and outputs from non-profits' fundraising and donor engagement programs. Spear notes the importance of collecting data on three donor-specific characteristics: Donor-attrition, donor-lifetime and donor-value. By looking at a complete picture of a specific donor profile, non-profits can once again target their efforts and use their findings to improve donor-relations and engagement.
Non-profits can reap great benefits from utilizing a cloud-based CRM software system. Using metrics, non-profits can generate reports that measure their social impact and the efficacy of their volunteer and donor programs. Metrics provide the evidence for sound strategies for improving and growing any organization. Volunteer and donor engagement are just two areas of a non-profit's structure that can be improved through the use of metrics. Many more aspects of a non-profit's work can be enhanced using data analysis. Cloud-based CRM software provides non-profits with an easy system for collecting data, generating reports, and enhancing strategy to realize their full potential.