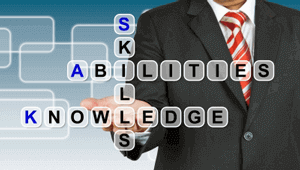 What is Skills Based Volunteerism?
Put simply, skills-based volunteerism is when an organization utilizes volunteers for their specific and unique talents, skills and knowledge. Skills-based volunteerism is often compared to pro-bono services and consulting. Philanthropic causes, events, programs or initiatives can reap great rewards by skilled volunteers contributing tools, knowledge, and resources that can help to increase the impact and scale of a cause; refine internal standard operating procedures; implement tools and technology to streamline an organization's functions; and much more. Skills-based volunteerism is a rapidly growing strategy for improving volunteer engagement. According to the Committee to Encourage Corporate Philanthropy's Giving in Numbers: 2014, businesses employing pro-bono/skills based volunteerism has increased from 30% to over 50% in six years.
When done right, skills-based volunteerism has significant long-term benefits for the nonprofits and organizations or programs employing this strategy. Taproot Foundation's guide, Making Pro-Bono Work: 8 Proven Models for Community and Business Impact, states, "The true value of pro bono service is its ability to deliver to nonprofit organizations the powerful resources that help make private sector businesses successful." It also increases volunteer retention. When volunteers are able to more readily realize how their work and contributions are making a difference, they are more likely to continue to volunteer. Continued volunteerism allows for volunteers to foster deeper relationships and bonds with the organization with which they work, and deeper commitment to the organization's purpose.
Types of Skills-Based Volunteerism
Part 1: Loaned Employee
A loaned employee is when a company grants an employee a sanctioned and compensated leave of absence to pursue skills-based/pro-bono volunteerism for a mission-driven organization, project, etc.
Loaned employees can offer their skills and expertise for a variety of things, such as:
Creating strategic models aimed at improving a program's impact and scale
Streamlining organizational operating procedures to improve efficiency
Leading trainings to teach non-profit employees new skills (e.g. book-keeping or budgeting) and competencies (e.g. using CRM software)
Providing executive oversight on a project.
Many successful loaned employee programs deploy more than a single employee to do SBV for a non-profit, as you will notice from the two examples below.
Example 1: IBM's Corporate Service Corps
IBM's Corporate Service Corps is pro-bono volunteerism program that sends out 500 "IBMers" each year to take part in 6-month long community-engagement projects that provide assistance to local governments and community organizations. The program helps communities around the world to solve critical problems while providing IBM employees unique leadership development opportunities. By sending groups of 10-15 individuals to different countries for community-based assignments in emerging markets, the program has helped over 140,000 people since its inception.
Example 2: Pfizer, Inc. Global Health Fellows Program
Pfizer is an American multinational pharmaceutical corporation that established their Global Health Fellows Program in 2002. The program places Pfizer colleagues and teams on 3-6 month assignments with leading international development organizations. Global Health fellows contribute their skills toward improving health outcomes in underserved areas in the U.S. and abroad, transferring "their professional medical and business expertise in ways that promote access, quality and efficiency of health services for people in greatest need" ("Global Health Fellows: Overview").