Skills-Based Volunteerism, Part Three: Marathon
Marathon Skills-Based Volunteering refers to a pro-bono volunteer effort, much like a marathon, that lasts over a short time period but involves a high volume of work and deliverables. Generally, Marathon volunteering involves pooling together many employees, along with their skills and resources, over a 24-hour time period to deliver services, tools, training, etc.
Getting Help with Your Marathon Project
CreateAthon is a nonprofit that helps to organize marathon pro-bono volunteer events across the country aimed at supporting nonprofits and businesses partnering together to bring to life Marathon volunteer days. They help businesses target the skills and human resources that can be offered and identify nonprofits that would be proper recipients. Their model provides a framework and network of support, resources, and contacts to greatly assist a business in the process of setting up a successful Marathon event: "Because we want you to put all of your energy into the creative process, we've developed an easily repeatable process for organizing, hosting and leveraging your own marathon creative events and compiled this step-by-step process in our easy-to-follow Toolkit" (Who We Are). Their guidance and "Toolkit" have helped over 101 businesses deliver over 2500 Marathon projects.
Case Study: Fleishman Hillard
Utilizing their industry specific skills and knowledge in PR and marketing, Fleishman Hillard was able to help Kids Street International target their messages to reach a younger donor population. Kids Street International recognized that their donor population was aging and that they should try to grow their donor base to reach younger audiences, but they did not have a clear idea of how to do this. Fleishman Hillard conducted a Marathon pro-bono volunteer event that helped Kids Street International to target younger donors by utilizing images and messages that related the younger audience to the younger population served by Kids Street International. "By mirroring the very same target demographic that Street Kids International assists globally, we created a social media strategy that included Facebook post, Tweets, and an infographic" (Case Study: Fleishman Hillard).
Getting Involved
If you would like to learn more about partnering with a nonprofit and CreateAthon to run a successful Marathon pro-bono event, visit them online and request an information packet that fits your organization!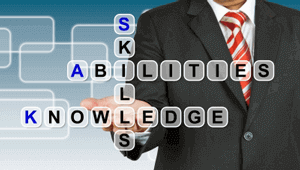 Marathon