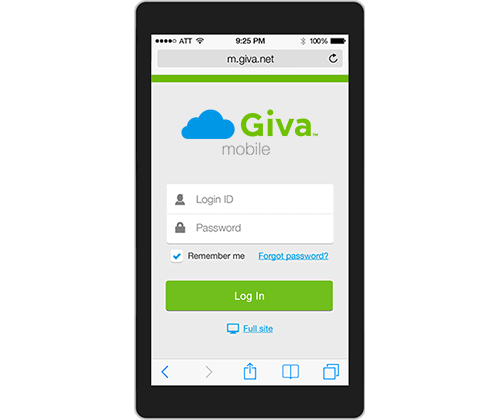 Before it was called the "cloud," Giva was at the forefront of providing software-as-a-service (SaaS) applications for help desks, call/contact centers, and customer service support groups. As web technology has improved, Giva has made it a priority to provide elegant and easy-to-use systems for today's user.
With the growth of mobile use, Giva has continued to provide our customers with an elegant and easy-to-use system for technicians and customer support personnel to provide superb customer service to their users.
Giva's recently launched next generation mobile application is called eMobile and is a HIPAA-compliant, HTML 5 version of our help desk and customer service software. It is unique from all other mobile applications since it is completely browser-based, not requiring any application to download or install, and works with the most commonly-used mobile operating systems and devices, such as iOS and Android.
Giva eMobile integrates seamlessly with Giva's desktop versions, allowing users to be able to quickly and easily use the software from anywhere their device has Internet access. All major ticket support functionality is available to the mobile user, including:
Customer location and phone number
Red/yellow/green coded SLA due date to help prioritize issues
Ticket number
Customer name, with a link to more details, and VIP status designated with a star
Create date
Color-coded event notifications, such as major outage, on hold, etc.
Ticket workflow editable fields, such as Subject, Status, Assignee, etc.
The ability to log time worked
Adding public and private notes
Parent/child ticket management
Tsunami ticket management for related issues such as outages
Views to help quickly prioritize tickets and plan
Summary screens and drill down capability to get more information as needed
Quick and intuitive navigation
Supervisors, managers and executives can benefit from Giva eMobile by being able to view tickets from any one of several different ticket views allowing them to quickly monitor issues of concern or high importance.
Giva eMobile can help increase customer satisfaction by providing excellent service anytime and anywhere with the convenience of using any phone or tablet.
For more information, see Giva's eMobile page and request a free trial today!