Mobile Security Trends to Watch in 2020
According to Allied Market Research, the worldwide mobile security market will have garnered $34.8 billion by the beginning of 2020. The "bring your own device (BYOD)" trend is picking up steam among small & medium-sized businesses, and is a major reason for the adoption of mobile security software.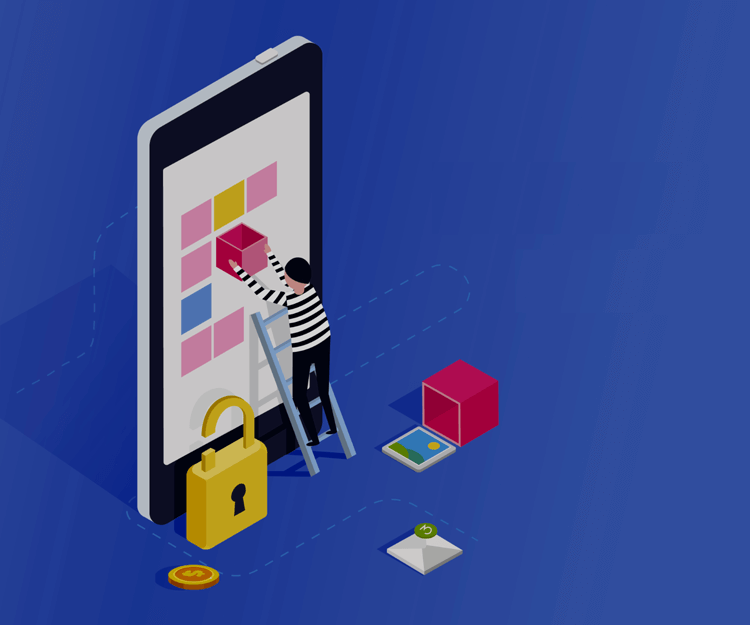 Photo Attribution: BSVIT/Shutterstock.com
Mobile device platforms have become increasingly enticing to hackers and cyber criminals as consumers and employees begin to do most business and transactions via their mobile devices.
Common mobile threats today
According to RCR Wireless News, consistent quality experience, reliability, and availability are the three key performance indicators (KPIs) that mobile network operators monitor when ensuring customer satisfaction. Security is quickly becoming a fourth KPI as mobile usage and reliance increases. Today's 4G networks are experiencing an unprecedented number of security incidents including:
Fixed Wireless Access (FWA): Sometimes contributes compromised infrastructure onto mobile in both home and office environments. Risks include DDoS attacks and SPAM that was previously on wireline infrastructure.
Internet of Things (IoT): More devices are connected to mobile networks than ever before. Although individually these devices don't pose a threat, simultaneous action could create a "domino" effect where mobile network availability and quality of experience are both impacted.
Mobile Malware: Increases multiple opportunities for DDoS attacks, SMS SPAM, data theft and more.
5G brings new concerns
All-new 5G networks are touted as the faster and more secure alternative to its 3G and 4G predecessors. 5G security concerns have mounted after researchers at Purdue University and the University of Iowa found eleven vulnerabilities in the next-generation cellular networks. Some of the high-level concerns include:
Real-time location tracking
Surveillance
The ability to spoof emergency alerts to incite panic
Patrick Donegan, Founder and Principal Analyst at Hardenstance, claims that most 4G vulnerabilities are closed off in 5G security architecture. However, the structure of 5G is different from 4G, because it relies on distributed network architecture and more widely used IT protectors, which in itself creates new issues.
What to expect in 2020
The 2019 Verizon Mobile Index reported that 33 percent of organizations admitted to having suffered a compromise involving a mobile device. This number is likely to increase as users are granted access to increasingly sensitive data from their devices. As we continue to move into 2020 and beyond, IT professionals are urged to redefine organizational priorities when it comes to mobile.