How School IT Support Software Can Be Part of Modernizing Technology Used in Education Systems
Today's students have grown up with technology from the earliest days of their lives. Whether it be a smartphone app, laptop, or cloud service, students expect to utilize technology to conduct many of their day-to-day tasks.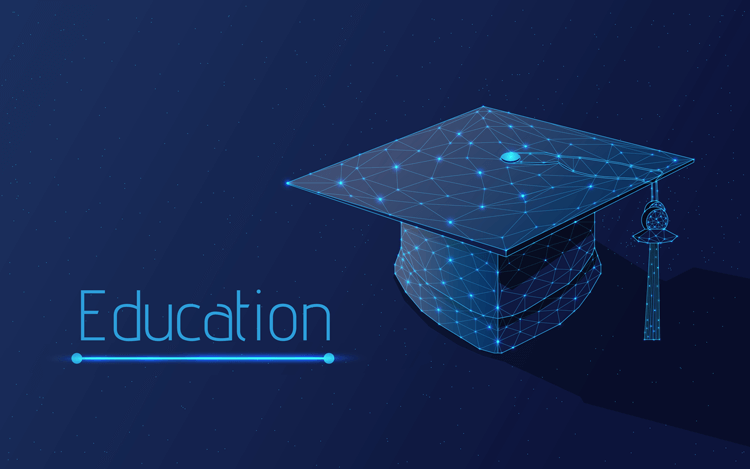 Photo Attribution: Yevhen Pylypchuk/Shutterstock.com
Unfortunately, many students are encountering dated technology, and in some cases, no technology at all. Arriving in a scenario that goes 'backward in time' can often be more difficult to comprehend than learning a new technology altogether. Although the latest laptops, tablets, and smartphones can be great tools for organization and communication, there is one tool that can take modernization to the next level. Providing school IT support by enacting help desk software in an education setting can serve many important purposes for students, staff, and IT teams.
Are School Systems in the United States Investing in New Technology?
The answer to this question can vary from state to state and school board to school board. However, overall, the United States is investing more into technology today than it ever has before.
According to EdNews Daily, spending on technology improvements across U.S. school systems will go from $35.8 billion in 2020 to $38.2 billion in 2021. This represents a year-over-year increase of $2.4 billion. Spending improvements are occurring in areas that include hardware, major software systems, and digital curriculum. The spending increase is due to the CARES Act and other essential spending required to facilitate the transition to at-home learning in the face of the COVID-19 pandemic. As the world moves on and schools return to in-person learning, it will be interesting to watch the trend of education-related tech spending and whether it continues to rise in the years ahead.
Can upgraded technology act as a motivating factor?
The mass shift to online learning, created in large part by the COVID-19 pandemic, meant that teachers and students had to adapt to things like online office hours and Zoom group meetings to go along with other in-person tasks that were now primarily online. While at home, keeping motivated can be difficult. The need to get up at a set time to make it to a physical class no longer exists. Theoretically, students could attend class from bed! Removing the concept of at-home school, people generally learn better through action rather than passive activities. That's why the right mix of technology to complement or replace existing systems can bring out more positive energy in students and staff.
Bringing new or updated technology into the classroom encourages engagement that students are normally accustomed to outside the classroom. Technology in schools like computers, interactive apps, virtual lectures, videos, and more can make it easier for students to revisit subjects, ideas, and feedback. If students can participate in work and school-related tasks using the technology they use in their personal time, they will likely be more motivated.
Ticketing systems can serve benefits for both students, staff and the IT team
Benefits for students: Ticketing systems can provide real value for students, especially in a virtual classroom setting. Benefits for students include asking questions, notifying a teacher of a completed project, flagging issues with tech and more. They can also work well for in-person learning. Perhaps students would feel more comfortable submitting questions or raising issues privately and securely through the cloud.
Benefits for administrative staff: In a school's office, administrative staff manage a host of tasks including enrolling students, on-boarding them and managing finances and facilities. During busy months, such as at the start of a school year, responding to inquiries, especially for parents or caregivers, can be tedious. A ticketing system can provide school support and serve a number of valuable benefits including the consolidation of questions and the usage of automated responses.
Benefits for IT teams: Above all, ticketing systems can be most beneficial to IT teams whether on-site or at the board level. There is plenty of technology that each classroom utilizes, such as projectors, printers, wifi, and more on a daily basis. This means a streamlined approach to reporting and responding to issues is required. With a ticketing system through a help desk, IT staff can:
Organize work
Customize inbox views
Use vibrant dashboards that lay out and prioritize pending requests, completed requests and other statistics to assist with future incidents
Essentially, a ticketing system can be beneficial to students and staff while also modernizing school systems. This is done by consolidating multiple systems of tracking and responding into one. For school boards still using old-fashioned pen and paper - this is bound to be an upgrade like no other.
Knowledge base systems can benefit the way students retrieve and use information
We now know that help desks and ticketing systems can be beneficial to students, staff and IT teams, but what about knowledge base systems?
In short, knowledge base systems can be very helpful for many areas of the education system.
For students it can be a collective place, in the cloud, for adding and retrieving information on specific subjects.
For teachers, it can be a place to upload lesson plans for reference by supply teachers or incoming staff.
For IT staff it can be a place to store information on procedures on tech fixes, software updates and more.
When looking at Giva's Cloud Knowledge Management Software, there are a few benefits that stand out for those in education:
Capture knowledge as it is created - no need to double-check or request the same information twice
Categorize your knowledge - segregate your information into your subjects (i.e. math, science, geography, etc.)
Advanced search capability - store as much data as you need without worrying about it getting lost. Rely on advanced search capabilities to locate what you need, when you need it
Need some more convincing? Try it in your classroom or school office with a 30-day free trial
The bottom line: help desk and knowledge base software offer up a number of benefits to learning environments, providing much needed technology support for schools
As funding for schools across the United States continues to rise, considerations for modernizing an aging system are rampant. Whether it be students, administrative staff, or IT teams, all have something to benefit from new technology used in schools. This includes technology in the cloud, like help desk and knowledge base software.
Cloud-based software might not have the same appeal as a brand new laptop or tablet, but it does provide new ways to gather, organize and share data, which can boost efficiency. It can help to consolidate other technologies used to perform varying tasks into one. Providing students with easy-to-use programs online can be motivating. Administrative staff can look to a help desk to lessen the burden during the busiest times of the year. IT staff can use these programs to respond to tickets, store information on processes, and allow for peace of mind thanks to security features. Implementing cloud-based systems is a great step for schools to take in their journey towards modernization.