Conversational Customer Service and Quality: Are You Keeping Up With Customer Experience Trends?
Gone are the days when all a company needed to make sales was a good product. Sure, that still matters, but customer priorities have changed. Nowadays, it is the customer experience management strategy that can make or break the success of an organization. The good news is that organizations are picking up on new customer trends and interests. For example, data collected by SuperOffice and shared through Forbes shows 45.9% of organizations place customer experience (CX) as their top priority — ahead of product and pricing. What is driving this shift in priorities? The same data source notes that 86% of customers have paid more for a product or service simply because they had a more enjoyable customer service experience.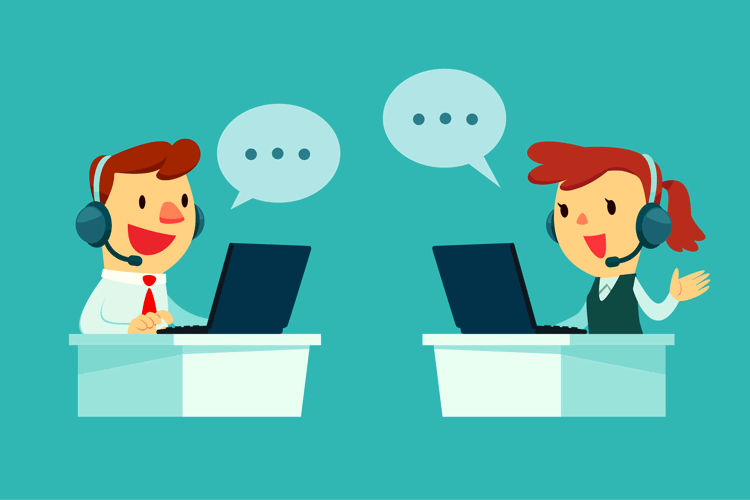 Photo Attribution: blocberry/Shutterstock.com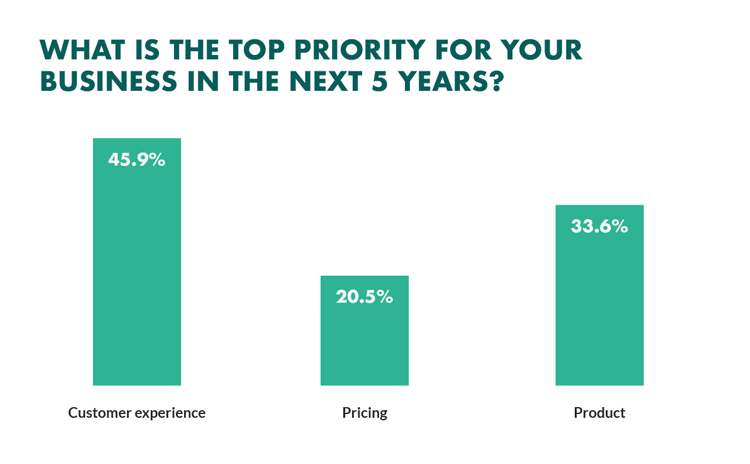 With staffing shortages, complex systems, and more demanding customers, an optimal customer service experience can be hard to provide. There are ways to improve CX, and a lot of that has to do with following the trends, many of which will help you retain customers and improve overall satisfaction — a benefit for employees too! As the world moves on from the pandemic, the business landscape has changed. There is no better time to revisit your organization's sales priorities, and we can help. Continue reading to discover some of the most significant CX trends in today's market.
Conversational Customer Service Defined
When customers report hugely frustrating pain points such as waiting on hold, being hung up on, or waiting days to receive a reply to a service ticket or email inquiry, this should sound the alarm that your company needs to shine a spotlight on these issues and look for ways to improve. If you want to highlight the importance of customer experience, it may be time to consider conversational customer service.
As one of the most popular CX trends today, it elevates the consumer experience by providing omnichannel support through added communication channels. For instance, instead of waiting hours on the phone or days for an email reply, a consumer can jump over to apps they are familiar with and use daily, such as WhatsApp or Facebook Messenger, and chat with a live agent. Organizations can deploy these messaging channels through the customer journey as well. They can appear as "pop-ups" on web pages allowing customers and even agents to conduct outreach throughout the shopping process, ensuring a line of communication is always present. When an organization transitions to creating this omnichannel solution, it also commits to "trashing the script." Agents must tap into a different type of conversation intelligence. Gone are the scripted replies, and enter a more human, free-flowing conversation. In this way, consumers receive a more personalized experience, rather than feeling like a number in line.
What are Recent CX Trends?
Are you looking to jump on the latest customer service trend? Let us take a look at some of the top ways to meet customer expectations in today's evolving consumer landscape.
Creating an omnichannel experience

Provide your customers with numerous contact points, including popular options not typically used by North American businesses, for example, WhatsApp. Ensure these contact points are spread throughout the customer journey to provide ample opportunity for engagement.

Targeted consumer data (predictive analytics)

This concept promotes being one step ahead of your customers and the competition. Predictive analytics pieces together current consumer habits and future trends to better help your business forecast things like sales figures and what items to order for stock. By being in tune with this data, you can provide your customers with what they want and when they want it.

Use AI-driven chatbots

If you are looking to improve the online customer experience, the presence of an AI-driven chatbot is a great first step. This customer experience management system provides the ability for instant answers when it comes to questions that are basic or moderately difficult. They can direct customers to helpful links or connect them with a live human for more dedicated service. The intention here is to take pressure off live CX agents who often get inundated with simple questions. On the other hand, customers will appreciate the speed of support compared to placing a phone call or writing an email. Learn more about the humanization of customer service.

Create or emphasize enrollment into existing loyalty programs

If your organization does not have a loyalty program, it is time to up your customer experience marketing game and build one out. If you have a loyalty program in place, it is time to market it further into consumer channels. This is important because loyalty programs keep existing customers happy and coming back for more. They incentivize repeat business with rewards, usually based on a points system. Organizations should highly incentivize the referral of new loyalty members, as these customers will be some of your most engaged. For example, a hotel company may offer loyalty members a free night's stay after accumulating 10,000 points. This point balance equates to five paid nights.

Visual customer service

There is nothing quite like a face-to-face conversation. It adds a level of personality that an email exchange or live chat could never achieve. It turns out that a customer does not need to visit a physical location to obtain such a service. This is where visual customer service can make a difference. This concept suggests implementing an interactive form of engagement, for example, video chat integration and the ability to share screen control with a customer (co-browsing). This aspect of the client experience can help an agent better read a customer's emotions while at the same time being able to direct them to resources with a higher degree of accuracy.
The Bottom Line: Top Tips for Conversational Customer Service
What is Customer Experience Management (CXM)? It can mean many things, though the best way to uphold a strong experience for your customers is to stay on top of the latest digital customer experience trends. In essence, most trends continue to involve providing customers with more options to reach your organization. Speed of response is also critical, and artificial intelligence (AI) is playing a role in that part of the equation. So, what else do today's customers want from a service perspective? Here are a few customer experience insights:
Be personable: Provide more ways to connect besides email and chat — consider video capabilities. Be sure your agents have a unified message to particular problems, but do not be "robotic"
Speed: For better or worse, customers are not the most patient bunch. Provide them with quick answers to their queries — it will keep them happy, and also allows your team to focus on other tasks
Availability of data: Be sure you keep up to date on overall customer trends. Whether it be buying habits, inquiries and more, this data will help you to improve your offering
Watch your competitors: Technology and business seem to go hand in hand these days. Both are evolving at a never-ending pace. It is important to see what your direct competitors are implementing from a customer service perspective.
Expanding your customer service offering to be more conversational, and to meet the latest trends can seem like a large undertaking. It may even be costly upfront. When thinking about the benefits of a loyal customer base, the return on investment seems well worthwhile.