Replace Numara Track-It! help desk software with Giva Cloud Computing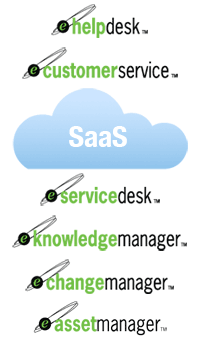 Has your organization outgrown Track-It!? We know that you need to measure the IT help desk performance with metrics, charts and graphs to reward stakeholders and take action when necessary. Our visual tools allow you to analyze data and proactively highlight trends and patterns early on.
Each report features our Giva Easy Three-Click Reporting™ engine that allows you to quickly build standard and completely customizable Report queries.
Intuitive human friendly Report user interface
Export Reports to Adobe® PDF (with color output) and CSV file
Email Reports on-the-fly
Schedule Reports for automatic email delivery
WYSIWYG browser printing