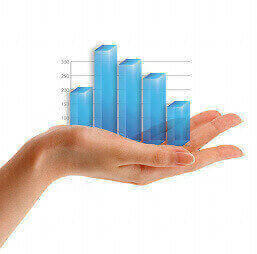 Metrics are important to any good business strategy; they help to inform decisions about how to manage projects and achieve the best outcomes. The necessity of metrics is not isolated in the private/for-profit sector alone; non-profits should also rely on metrics to develop informed, evidence-based approaches for resolving social and environmental issues. Unfortunately, many non-profit organizations lack the necessary funds and resources to obtain and utilize metrics. The good news is that tech companies have a lot to offer to non-profit management in helping to streamline procedures and enhance outcomes. Volunteer engagement is one important aspect of a non-profit that should be analyzed using data and metrics. Constituent Relationship Management software allows non-profits to gauge volunteerism and use this information to ultimately increase volunteer recruitment, engagement and retention.
In their recent donor survey, tech-research firm Software Advice found that many non-profits do not collect any data on volunteers. Of the 45% of non-profits that did not collect volunteer data, 34% attributed this to a lack of resources and tools. Cloud-hosted software tools, like those provided by Giva, can be customized to fit the needs of any strategic organization. For non-profits, these metrics will be important to understand how and how much volunteers contribute in order to develop sound strategies for growth. Reports will generate essential key performance indicators that measure things like campaign success rates, and patterns in donor and volunteer behaviors.
Cloud-based software can be adapted to serve as volunteer management software, collecting data and creating reports that can be used to inform strategies for improving the size, scope and quality of volunteer programs. For example, by collecting and analyzing volunteer data from a particular campaign, an organization can value that program's social return on investment. Reports will provide a basis for determining how successful said campaign was and if there are any volunteers or volunteer behaviors that generated the most impact. By using metrics to target effective behaviors or individual volunteers, non-profits can better understand best practices and improve the results of future endeavors.
Volunteer-metrics also help organizations to make the most use of volunteers, based upon their skills and knowledge. A simple volunteer survey can generate reports about volunteers' skill sets and areas of expertise. Using a method called skills-based volunteerism, non-profits can maximize the impact of volunteers by giving them roles related to their unique strengths and capacities. Skills-based volunteerism allows non-profits to reap rewards similar to those from consulting or contracting services but on a pro-bono basis. Furthermore, volunteers can teach non-profit workers a great deal. In their study, "Benefits of Skills-Based Volunteerism: ROI Tracker Findings," True Impact found that "Pro bono and skills-based volunteer projects help build new, job-related skills and experiences -- by offering greater management responsibility, increasing client or stakeholder interactions, or exposing volunteers to new subject matter, for example -- at 95% the rate of traditional volunteer projects."
Volunteer metrics help non-profits to recruit, retain and utilize volunteers most effectively. Volunteer data also creates the foundation for monetizing volunteer efforts. Non-profits can get an estimate of the monetary return on investment from their volunteer engagement by multiplying the Independent Sector's estimated value for volunteer time, $22.55 per hour as of 2013, times (x) total volunteer hours. For more accurate reporting, the Independent Sector recommends looking at the Bureau of Labor Statistics' hourly wage rates by occupation to monetize specialized skills-based volunteer hours. All of this reporting is made easier by cloud-service Customer Relationship Management (CRM) software that generates data and reports. For non-profits that often lack adequate funding, volunteerism significantly reduces overhead costs. This is especially true when metrics are used to implement skills-based volunteerism.