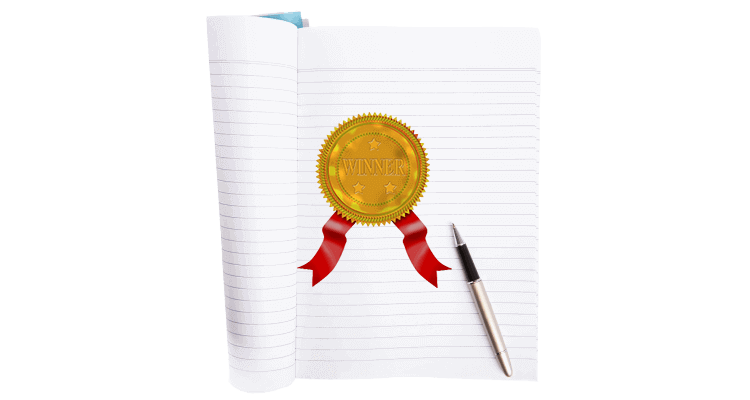 In July, 1999, Ron Avignone, Giva Founder, attended an Anthony Robbins Unleash the Power Within (UPW) event in San Francisco which ultimately inspired him to create the great success story that is Giva today! In the spirit of giving back, Giva has established a corporate scholarship to current UPW events to help others realize their own dreams.
Giva is very pleased to congratulate Jonathan Clark, 2015 award recipient of Giva's Corporate Scholarship to Anthony Robbins' "Unleash the Power Within (UPW) Seminar.
Mr. Clark submitted the required essay answering the questions: "What are your dreams and aspirations and how specifically will you achieve them? How will you contribute to the world by giving back?"
Upon notification of his award Mr. Clark responded, "Thank you... for giving me this opportunity! I really, and truly believe that life has forever been changed for me. Thank you for that. I am eager to participate in the 6 month Giva essay challenge, and I look forward to hopefully inspiring others with my cause."
"We recognize and honor Jonathan for his thoughtful essay reflecting true vision, courage and drive to give back and change the lives of those around him. We are excited to assist him in his own journey towards personal fulfillment and excellence in all areas of his life. Congratulations!" said Ron Avignone, Founder of Giva.
For more information about this and other Giva scholarships, please visit our scholarships page.
Here is Mr. Clark's winning essay:
Who am I?
By Jonathan Clark
Although I am just one man, I fervently but humbly believe I can make a major difference in this world. I am focused, I am well-read, and I am driven. I volunteer to help the homeless and assist those who are less fortunate. I frequently speak to kids who inhabit hostile living situations: homes broken and families shattered as a result of alcoholism and drug abuse. I am particularly grateful for the opportunity to work with those who were brought up in difficult circumstances, who are searching for a way out of their current struggle. I commonly lead committees to help foster and cultivate strength in others, helping others to achieve their very best. This is who I am and these are things that I do today. But there is one more thing that I feel you should know about me. I am a person in long-term recovery from severe drug addiction.
I have been sober for 5 months today. I will have a little more than 6 months by the time Tony arrives in Chicago. I have read Tony's books, listened to his lectures, and watched his speeches for years. I would, more than anything, love the opportunity to meet Tony in person, and learn, like so many others before me, how to unleash the power within themselves and achieve greatness in their lives.
It is truly an honor to have this opportunity, as I have been blessed by God with the amazing gift of sobriety. But I have not made it easy on myself. Quite the contrary, I have often made it hard on myself. Through my battles with addiction, I have continuously constructed road blocks in my life, that have acted as a direct impediment to me achieving goals and becoming who I was ultimately meant to be.
Today, those days are gone. I have been through incredible hardships, but I absolutely refuse to let them hinder me. Today, I have a fire that is burning like a furnace within me, a drive from the inside that is calling me to MAKE, to ACT, to BE something better and DO something greater for others around me. I have heard this calling all my life, and today I am determined to follow it.
Life is not about what one can get from it, but about what one can give to it. I have few possessions and no money of my own. But I do have my passion, my drive, and my boundless spirit within me to go forth and be a transformative agent of change, everywhere that I am blessed with the opportunity to go, including Chicago.
How will I contribute to the world by giving back?
I have had big dreams and incredible aspirations ever since I was a child. There are two things that I am currently working on that I plan to achieve. The first is the launching a non-profit that builds and empowers communities, providing education, grant and scholarship opportunities to those less fortunate and in need. The reason I am doing this is that I want to give back and make a difference in the world in a way that changes people's lives today, and has a residual impact on their children's lives for generations to come, as education is the gift that keeps on giving.
My focus surrounding this organization is the idea of Mass Scale Impact, and I have had to ask myself, how can I achieve the greatest impact in the shortest time, for the most people in the most positive way possible? This is my mission, and every day I think about ways that I can make this a reality.
I want to impact communities and leave a legacy of lasting change throughout the world. I want to dynamically engage and alter in a positive way the experience of all those whose lives the organization touches. I want to change the world, one person at a time, one family at a time, one community at a time, one day at a time.
The second thing I would like to do is to start a community nonprofit that provides health and urgent care facilities in under served communities to elderly people who are in need, by forming a partnership with my church and seeking out foundational grants to help achieve our cause. This is an issue that must be addressed and I feel we owe a duty to those who came before us.
My Plan:
I am aware that my plan will require massive action on my part. I am grateful and ready to take responsibility for the opportunity I have in front of me to give back to the world. To position myself to be of maximum usefulness and value to God and others. To invest myself, my mind and my energy in giving to the world, continually and consistently thinking about how to enhance the lives of others. But I know that in order to get something I haven't got, I have to do something that I haven't yet done. I have to be both creative and innovative, working to make a reality of the opportunities that lay in front of me. I plan to seek out eager sharp minded individuals to join me in this endeavor. I have already begun to create detailed actionable, milestones of the major steps that have to fall in order to achieve my objective of active operation by the year 2017.
With Tony's help, I plan to go further and beyond all preconceived and self-imposed limits that I may have had about myself. But I know that I can only do that by learning from those who have gone before me. I know that this dream can truly be realized with (1) the guidance of mentors, (2) the proper planning and preparation on my part to follow through effectively, and finally, (3) the excellent execution as a result of my dedication, self-sacrifice, my focus, and my continual daily communion with God.