Giva Student Scholarship & Worldwide Community Ambassador Winner Essay Series: Dr. Rushabh Malde
Giva is proud to showcase the essays of its Student Scholarship and Worldwide Community Ambassador Award winners. Below is the winning essay from Dr. Rushabh Malde, Columbia University, Mailman School of Public Health. Giva's hope is to inspire others through these essays. The Essay question was, "How will you use your talents and education to make the world a better place for future generations? What are your career and personal goals and why?" We hope that sharing these essays will help others realize the joys and benefits of service. Congratulations to Dr. Malde!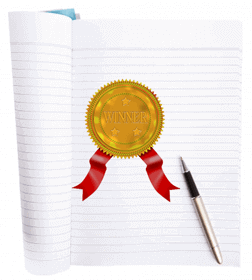 Giva Scholarship Winning Essay
By Dr. Rushabh Malde
I am honored to be awarded a Giva Scholarship and the honor of now being a Worldwide Community Ambassador for Giva. This scholarship grant is aimed at assisting students further their education as well as expand their social responsibility and community service footprint in the world. After I was notified that I won the scholarship, I was told that the Giva founder wanted to speak with me. Ron Avignone, Giva Founder, took a strong interest in my journey from India to Columbia University in the USA. He was interested in learning about the defining moments in my life and what was my motivation for a career in public service. Mr. Avignone explained the importance that service to the local community plays in his life and at Giva. Giva is a company that has ideas, solutions and practical ways to make an impact on the world. Thanks and gratitude to Ron Avignone and the Community Volunteerism Team at Giva for having this vision and commitment.
The following is my essay:
My name is Dr. Rushabh Malde, and I want to be remembered for my benevolence and discerned leadership in alleviating the plight of the suffering, and this is my motto in life. Like every child, I was asked the proverbial question, "What do you want to become when you grow up?" and the only answer I ever gave was, "I want to become a doctor." I was deeply touched by the kind of contribution and service rendered by this profession to the society. I was sure that this was the only thing I wanted to do when I grew up. They seemed larger than life, not in the same way as men who run companies or nations, but as someone who could provide comfort, quell fears, touch a life and resolve a crisis. They were able to touch human lives every day and spread happiness to make this world a better place to live in. Now with my convinced dream in place and sheer determination to put into action, I embarked on my life path with diligence and guidance to achieve that.
My first life changing moment came while studying as a 3rd year dental student on a Rural Dental Camp organized by the department of public health dentistry of my dental college. I was shocked by the lack of awareness about the medical care and the below par health and living conditions when I went to the rural areas to conduct these camps. On my consequent trips to such villages, my belief to be able to change the health care system and try to make a change for the society only got reinforced. I started undertaking research online to find out why even in a fast-developing country like India Healthcare Administration was still a naive topic. In spite of having all the resources, government reforms, public healthcare schemes and hospital setup, still the health care system was in shambles. Soon I comprehended that the problem did not lie with the intent of government schemes or the public but with the administration of the already existing healthcare setups. It is then that I deeply thought of equipping myself with the necessary skills to improvise this precarious situation prevailing in our developing world. My concrete thought to study "MASTER's in HEALTHCARE ADMINISTRATION" paved way through this challenging situation.
After coming back, I gave up the opportunities to pursue a lucrative career in dentistry and took up internship as a hospital administrator at "DHANWANTRY" hospital. I feel extremely lucky to have gained the exposure I have during this job and the understanding of the healthcare system after working in various departments in the hospital set-up. I have been working there as a honorary intern for almost two years now, and my faith that healthcare management, if properly utilized, can bring a massive change in the society has only strengthened convincing me to pursue a degree in healthcare administration.
The existing Healthcare education in India and most of the developing countries has failed to understand the shortcomings of our existing hospital system and need to be revamped to address this pressing issue. I realized that preeminent universities in the USA like University of COLUMBIA and JOHN'S HOPKINS University provide excellent education in the healthcare sector and are ranked among the top-most universities in the world. The eminent faculty and the individualized nature of the Master's programs there will definitely help me understand and imbibe the structure and organization of the healthcare sector in developed countries. I believe that this deep understanding of the efficient and stable healthcare system combined with the firsthand experience during the internship and post-graduation job in a hospital setup will help me achieve my dream of being able to bring about a progressive change in the healthcare system of developing or under-developed nations by working there. I understand that this dream will take a lot of efforts and participation by many other members, but I sincerely believe that if we put in unified efforts, the healthcare system can achieve this goal surely and improve the lives of entire population by bringing to them the best medical facilities at the most affordable of prices in an organized manner. I feel that inculcating Information Technology (IT) in the healthcare setup and utilizing it to better manage and plan the distribution of the available facilities will increase the output manifold in the near future.
I feel that, by applying this international knowledge and experience gained while studying this degree, I can try to correct some of the fundamental flaws in healthcare system and contribute and give back to the community in beneficial way. I also believe that a healthy society is the very foundation of a strong development agenda. By improving the health of the younger generation and providing them with proper care, we can provide the society with the strong working force required to take the human civilization forward. In the short term, I want to work at hospitals and implement the various managerial changes which can improve the local healthcare performance and in turn lead to a better society. My long term career goal is to head an efficient hospital in a developing nation wherein I apply the most advanced healthcare administrative ideas and provide an inspiration to other similar hospitals to follow suit which will benefit the people as well as the world at a very basic level. I request GIVA INC. to share my dream, guide me to complete this journey of mine and help me contribute to the society.