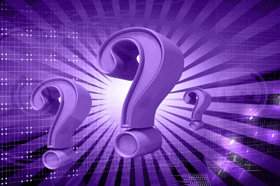 How can you more quickly qualify and evaluate any software or cloud vendor?
In another informative whitepaper, Giva offers even more tough questions to keep your potential software or cloud vendor on their toes and to make sure they know you have done your homework. Customers interested in purchasing any software or cloud service may encounter myriad of problems and obstacles during the purchase process. This whitepaper provides tough practical questions to ask your vendor candidate to help avoid mistakes that even the most experienced professionals can make.
Some topics covered include:
What happens if we have a disagreement? Mediation/arbitration or litigation?
What are the costs of additional modules and licenses purchased in the future?
What are license options for part-time usage?
Are customer case studies with business results achieved available?
Are your customer references compensated in any way?
How will our future feature requirements be obtained?
Will we have a dedicated Account Manager?
Are thirty-day supported production trials available without obligation?
How many new releases are provided per year?
For more information and tough questions to assist you in your vendor selection process, please refer to Ten More Tough Questions to Better Qualify Any Software or Cloud Vendor