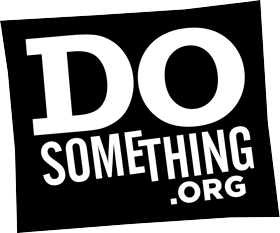 Getting involved and volunteering can take up a lot of time and effort. It is hard to decide what organization would be right for you when there are many options, especially for young people with so many activities and commitments competing for attention. Much research and time is required to identify organizations that allow you to get involved in a cause that you are both passionate about and stay within your time constraints. DoSomething.org was established to solve just this dilemma, their motto being ,"Any cause, anytime, anywhere *mic drop." They invite young people to join and become part of a movement of 3.6 million of their peers. The website assists people in finding the best way to get involved in a good cause customized to fit their passions, time available and what type of work they would like to do; and provides some options they believe would work well.
For example, if you are passionate about animals, have an hour or less available to help a cause, and desire to make something, the site provides a list suggesting a number of charities including: Wildlife Cards, Justice for Elephants, and Happy Howlidays. These organizations, respectively, have volunteers send cards that thank wildlife rangers who protect endangered species; write a letter to a governor requesting him or her to ban the selling of ivory; and send cards encouraging people to adopt animals from shelters. These may require minimal effort and time, but something that may seem so small such as saying thanks to those who work hard to serve people or animals can mean a lot to those who dedicate their time and lives to doing the jobs that are not always easy.
Overall, DoSomething.org is a relatively easy website to navigate; and, even if you do not choose the options the site provides for you, at a minimum it gives you a general idea of where to start given your personal passions and preferences. Thanks to DoSomething.org for providing this service for young people looking for ways to get involved!