Giva Student Scholarship Winner Essay: Dr. Rushabe Malde - Truly Making a Long-Term Difference
Giva is proud to showcase the essays of its Student Scholarship and Worldwide Community Ambassador Award winners. Below is an essay from Dr. Rushabh Malde, currently attending Columbia University's Mailman School of Public Health pursuing his Master's Degree in Healthcare Administration. Giva's hope is to inspire others through these essays. We hope that sharing these essays will help others realize the joys and benefits of service.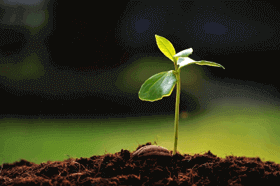 Truly Making a Long-Term Difference
By Dr. Rushabh Malde
If you have read my earlier essay, you will know that I worked as a Hospital Administrative intern after finishing my bachelor's degree. I would like to share with you today some immensely satisfying experiences I have had while working in this position. These experiences not only provided me with joy but also reinforced my belief to pursue a career in healthcare.
While working as an intern at a hospital in Mumbai, I was extremely happy with my career. I was learning a lot of interesting stuff everyday as well as given the ability to make my voice heard and make changes to improve the quality of care afforded to the patients. During my time there, we introduced various patient centric programs like free text messaging services, which informed patients when they would need to come in to meet their doctors. This reduced the patient waiting time at our hospital by almost 75%, significantly improving patient satisfaction. Another initiative introduced by my team was to offer counseling services for patients' families, which helped them deal with stress, and showed them how to move forward to deal with chronic debilitating diseases. These initiatives aligned very well with my goal to positively affect people's lives through healthcare, and I realized this is what I wanted to do permanently.
In spite of the above-mentioned initiatives being very successful, there is one idea which is particularly close to my heart. Pediatric primary healthcare is only a myth in most developing or under developed countries. Apart from offering the basic necessary vaccines, no specialized primary care was available to the poor or lower middle class infants and their families. Any government schemes designed for children were centered on government or aided schools. These schemes were rarely ever implemented to achieve the desired outcomes. More than half the children in most countries go to other non-governmental and non-aided schools and fail to avail themselves of any of these primary healthcare schemes. This leads to an entire generation of a nation failing to achieve the required health standards from childhood and leaving a huge void to fill. Taking into consideration these factors, our team decided to offer annual primary pediatric health plans to children belonging to this category. This plan saw unprecedented success in the local community.
Instead of offering these plans to parents for their children, we decided to offer these services straight to the unaided schools. The response we received from the schools was tremendous. We offered annual subscription packages at very low costs using economy of scale to make the program sustainable. Economy of scale here means that we planned to register large numbers of students to offer the services at the lowest cost possible. The primary healthcare program included a variety of services such as pediatric care, dental care, psychological counseling, nutritional counseling, immunization and vaccines, eye-care and health education. Most of these services were offered at the participating school itself to make it more convenient for the students. In addition, the program Included organized health education camps for teachers and parents.
This program became hugely successful and thousands of children were covered under it. It allowed me to make a very meaningful change in the society and be a part of something of which I will always be proud. This initiative made me realize how simple ideas like these in the healthcare sector can bring about a very long lasting and profound effect. It has planted within me a seed for healthcare entrepreneurship, and I have vowed to myself to start a self-sustaining social venture after completing my studies that brings a similar change in the society.
To end my essay, I would like to appeal to anyone who has similar interest to affect millions of people positively to take up healthcare or public health as a career. This industry allows you to work with the sharpest minds and the kindest souls. This is how you can make a difference. You cannot ask for anything more from life, can you?