Giva Student Scholarship & Worldwide Community Ambassador Award Winning Essay: Malerie Pratt
Giva is proud to showcase the essays of its Student Scholarship and Worldwide Community Ambassador Award winners. Below is the winning essay from Ms. Malerie Pratt, medical student at Oregon Health and Science University. Giva's hope is to inspire others through these essays. The Essay question was, "How will you use your talents and education to make the world a better place for future generations? What are your career and personal goals and why?" We hope that sharing these essays will help others realize the joys and benefits of service. Congratulations to Ms. Pratt!
Giva Scholarship Winning Essay
By Malerie Pratt
Thank you so much for this amazing opportunity of receiving the Giva Scholarship and representing the Worldwide Community Ambassador Award. My goal is to become a doctor and work in under-served communities in rural and inner city areas, both in the United States and in developing countries. I am currently a first year medical student at Oregon Health and Science University, where I am actively pursuing my dreams of becoming a physician to help those in need. Thank you again for this incredible opportunity.
The following is my essay:
Because my parents raised me to be goal-oriented, it did not surprise me when my dad asked me to write my goals for the next ten years when I was only nine. My goals focused on helping people and protecting the environment. Most importantly, I wanted to build and to run orphanages in Africa.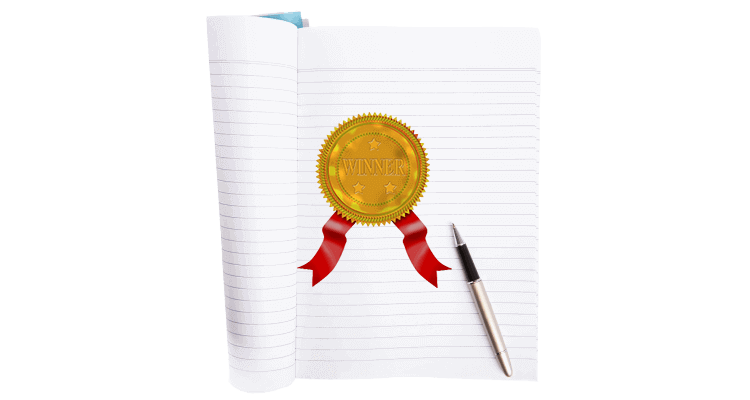 However, ten years later when I stepped off a plane in Zambia, Africa, I planned only to volunteer at a school for handicapped children. Although I did eventually help build a home for children, my time in Zambia made me realize that I could have a wider, more powerful impact on people in need if I would become a doctor.
I drew this conclusion early in my stay when I left my sheltered and guarded compound to experience life from the perspective of the local people. I witnessed child prostitution, malnourishment, disease, poverty and corruption; however, I also saw a beautiful and complex culture. I wanted to make a difference outside of my protected walls, so I traveled hours to visit an AIDS hospice for the dying and terminally ill.
Immediately, as I walked into the hospice, I smelled rotting bodies and saw skeletal bodies lying on mats screaming in pain. Although in shock and wanting to run away, I knew I had to remain calm and confident. Therefore, I spoke with the patients in what little of the local language I knew. They laughed at me because they were surprised and happy to see a foreigner trying to speak their language. Unknowingly, I had distracted them, for a short time, from their pain. It was the most horrific place I had been, but I realized that this is where I needed to spend my time in Zambia. As people brought their loved ones to the hospice in wheelbarrows, hoping to find them a comfortable place to die, I learned never to be fazed by a person's physical state, but to greet him or her with compassion, to bathe and feed them, and to make their last days as comfortable as possible.
During the days I wasn't at the hospice, I worked at the local nutrition center where I met two children who had been severely physically abused. It was obvious someone had violently hit one of the girls in the head. At that time I wished I had the medical experience to help. As I followed these children through the social system, I realized that they had two choices: return to the home of their abuser or join the thousands of street children living in abject poverty. Outraged by the lack of resources for these children, a Zambian friend and I joined forces to start a foster home for abandoned, abused, and vulnerable children. We named this foster home the Vima Lupwa Home, "Lupwa" means family, and we selected this name because we didn't want to create institutionalized orphanages, but instead create family homes, taking no more than fourteen children into each home and raising them to honor their own culture under the parenting of a loving Zambian mother and father. After returning to the states, I discussed our plan with one of my college professors and mentors, Marlena Bellavia. Having grown up in the neighboring Congo and with a never-waning love for Africa, she immediately jumped on board and together we founded a nonprofit organization in the U.S. and in Zambia. After spending a year fundraising we returned to Zambia to hire and manage over 200 workers to build our first family home.
On my 21st birthday we completed the home and welcomed our first foster daughter, Melody Banda. A few months later another nine-year-old girl, Mwape, who had been severely sexually abused, joined our daily growing family. Soon we realized Mwape was mentally handicapped and had epilepsy. I spent hours at the local clinics trying to get medication for her daily seizures. It took years for Mwape's health to improve, and I loved being an integral part of helping her thrive emotionally and physically. Today the laughter of fourteen children who came from desperate living situations can be heard as they now have education, health care, and a loving family; and with this, a renewed opportunity for a healthy and happy life.
The friendship between Marlena Bellavia and myself has continued to grow over the years as we continue to work together and watch our Lupwa children develop into happy and healthy individuals. Running an international organization strengthened our ability to adapt to unexpected hurdles and to find creative ways to solve problems. To this day the project is still Zambian-run and is almost completely self-sustaining.
After building the home in 2006, I started volunteering at various rural hospitals and health clinics throughout Zambia, Uganda, and a war-torn region of eastern Congo. These experiences fueled my growing fascination of healing the human body and the desire to study medicine. I learned the local dialects because knowing the language is the key to understanding the culture of the people and their physical needs. It became clear that becoming a physician would give me the opportunity to have the greatest impact in under-served communities torn apart by violence and corruption.
Because my parents taught me the importance of setting goals, we established our foster home despite challenging conditions. Now my goal is to become a doctor and work in under-served communities in rural and inner city areas, both in the United States and in developing countries. I am currently a first year medical student at Oregon Health and Science University, where I am actively pursuing my dreams of becoming a physician to help those in need.
As I continue to learn about and witness the challenges these communities face, I am increasingly committed to improving healthcare opportunities so that more people can receive essential healthcare, education and services. I aspire to be a physician who devotes my time to listening to and educating my patients as we collaborate together to devise a personalized plan of care. As a physician I will aim to help ease the pain and provide an environment of peacefulness and hope in the midst of chaos.