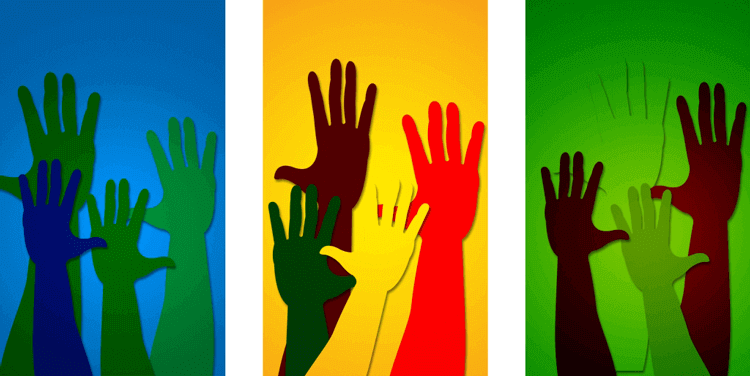 Baby Boomers—the generation of 76 million Americans born between 1946 and 1964—represent a potentially enormous boost to volunteerism in the U.S. Unfortunately, this potential has yet to be fully realized. According to a recent report by the U.S. Bureau of Labor Statistics, both the number and percentage of boomers (ages 51- 69) who volunteered in 2014 are down from 2013.
Rather, perhaps surprisingly, people between the ages of 35 and 44 were much more likely to volunteer (29.8%). For persons 45 years and over, there was an inverse relationship between age and volunteering: as the age of the studied group increased, volunteer rates decreased.
These numbers are unfortunate. Today's boomers are entering their late years with a broad range of skills, talents, seasoned experience, life-long lessons, and a rejuvenated desire to make the world a better place. Encouraging baby boomers to volunteer will be crucial to the nonprofit world in the years to come, not just due to the generation's size, but also because of the generation's relatively high education levels, health, and wealth.
Here are four steps to help harness those assets, accommodate boomers' expectations, and address their needs when it comes to volunteering.
Identify the barriers that may deter baby boomers from volunteering. This might include things like difficulty with transportation to and from the volunteer site or simple lack of awareness about volunteer opportunities.
Address the barriers and tackle them head on. Perhaps transportation can be provided, or marketing strategies to advertise volunteer opportunities can be improved. Consider setting up an information table at a community event or using other low-tech means to get the word out. For more tips on how to address these barriers, see here.
Motivate baby boomers and get them excited about volunteering. Baby boomers might become more interested in volunteering if they can increase their sense of connection to nearby communities or learn new skills. The possibilities are endless.
Think Skills-Based Volunteerism (SBV). The eldest of the baby boomers are just now coming upon retirement. However, that doesn't necessarily mean they are looking for a change of pace. Many will be just as active as before; some might even be looking to replace their old jobs with a cause they are passionate about. When recruiting, offer high-responsibility, skill-based opportunities to baby boomers. Be very careful not to assume that menial work will be satisfying for all. Indeed, some will look forward to slowing things down a bit. Others, however, will grow frustrated if their professional or management skills are ignored. Learn more about how to implement Skills-Based Volunteerism (SBV).
There are many challenges that nonprofits face in recruiting baby boomers, but there are solutions to engage them to volunteer.