Giva Student Scholarship Winner Essay: Amberley Snyder - Getting Back on the Horse (Literally)
Giva is proud to showcase the essays of its Student Scholarship and Worldwide Community Ambassador Award winners. Below is an essay from Amberley Snyder. Giva's hope is to inspire others through these essays. We hope that sharing these essays will help others realize the joys and benefits of service.
Getting Back on the Horse (Literally)
By Amberley Snyder
Four months after my accident where I became paraplegic was the first time I got back on a horse. Friends and family all watched for the 'big moment'. As I was set down into the saddle on my rope horse, my heart sank. I couldn't feel my legs around my horse and I felt extremely unstable. I had built it up in my mind that if I got back on my horse that would be the one part of my world that wouldn't change. At that moment I realized every part of my life was different.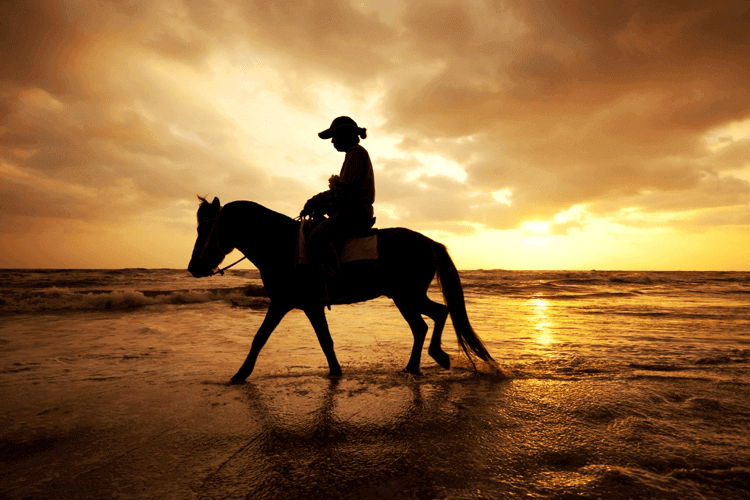 I rode through that first summer making the modifications on my saddle. It started with a seat belt then improved to Velcro straps and a few other adjustments. My balance was also improving as time went on, though not great. An experience that Fall after my accident made me frustrated. Frustrated enough that I told my mom to sell my horses. She replied to me that I have waited for my horses before and they would wait for me now.
My first semester of college began and I left my horses home with my parents. While at school I began to search for something that would make me as happy as my horses had. Guitar, cooking, friends were all a part of this attempt, but none could fill the void of my horses. It wasn't until the next spring that I was ready to try again.
It was near the end of April when I was lifted onto my horse Power. As I entered the arena, I wasn't sure what to expect. The feeling that came over me was even better than imagined! I knew that I was meant to be on the back of a horse and I would never consider giving it up again. From there came the next step of work. I wanted to compete in the rodeo arena again.
It was 18 months after my accident when I entered the arena at a barrel race. It couldn't have gone any better. I was only one second off my times from before! I knew I could get back to where I was with time and work.
Last year I had an experience that truly showed me what I am capable of. There is a rodeo in AT&T Stadium called The American. This is the world's richest one-day rodeo. I was invited as the fan exemption to compete in this rodeo against the top ten in the world, top ten that qualified and an eleven-time world champion. I may not have won this rodeo, but I did run only two tenths off the reigning world champion!
This experience showed me that even though I cannot kick, even though I am in a wheelchair, even though I am strapped to my saddle I can compete with the best out there. I have been very blessed to return to a level of barrel racing where I have outrun myself from what I ran before my accident! I am so fortunate to still have the opportunity to not only compete but to be able to win when I enter. I am excited to see how much better I can get in the future.