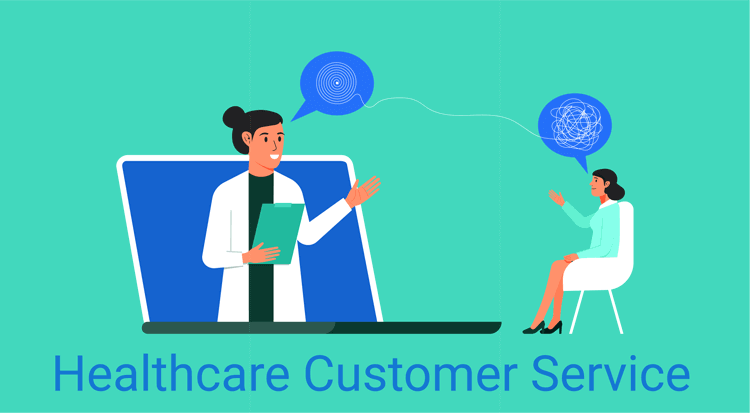 Good customer service is important in any industry, but especially in healthcare. Patients are essentially the customers of the healthcare industry and their happiness is key. Providing better customer service will go a long way towards improving the healthcare experience.
Good Healthcare Customer Service
Here are some concepts that apply to good customer service in general and are especially important in healthcare:
Empathy: Staff members should be friendly, sincere, and understanding. Since the healthcare industry often deals with people who are ill, it is appropriate to show some genuine compassion. Rudeness is never acceptable and indifference can come off as cold, so your company should strive to be empathetic.
Communication: Patients need to understand what is going on and that requires clear, straightforward explanations of all healthcare practices. This also includes patients being able to contact your company with any questions or concerns. Whatever your company's role in the healthcare industry, it is vital that the lines of communication are open on both sides.
Time: No one wants to be kept waiting, but even less so when it comes to health issues. Doctors' offices need to stay on schedule, lab results need to be communicated, and everyone's time should be considered valuable. The less patients have to wait, the better.
For more information, registered nurse Audrey Mclaughlin offers her unique approach to good healthcare customer service here.
It Matters
Poor customer service in healthcare will cost your company patients. Unhappy patients choose to go elsewhere for doctor visits or lab work and this can cost your company money. Also, in some healthcare businesses, patient satisfaction is evaluated through the HCAHPS survey and factored into calculating what financial incentives are given. Failing to provide good customer service impacts the bottom line.
With all of that in mind, consider the value of treating people well. Your company should want to have a reputation for good customer service, especially when it comes to dealing with those who are ill or injured. There are technologies available to help with scheduling appointments, communicating with patients, and maximizing the healthcare experience. Make it your company's policy to provide impressive care and impressive customer service.