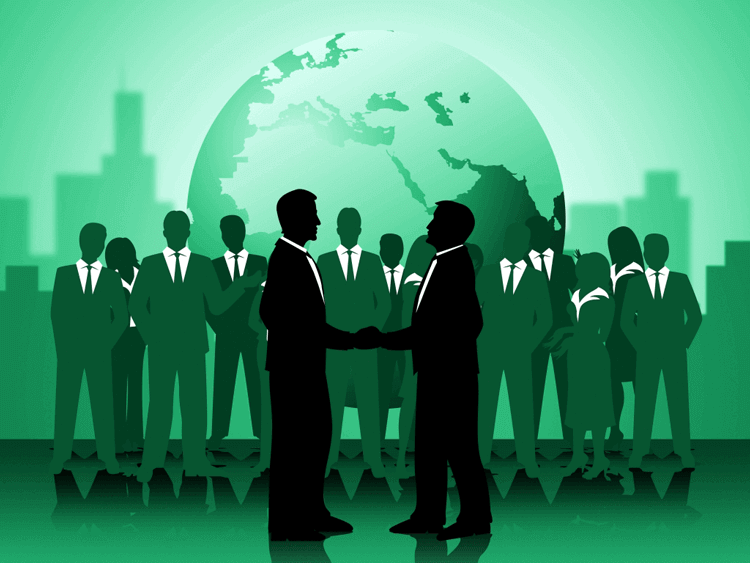 The roles of the CIO and the HR department are complementary and play a crucial part in any business. However, the silo mentality that exists in many companies stands in the way of both departments cooperating with each other to produce great results. Most organizations have not yet realized the benefits they can reap from interdepartmental cooperation such as that of IT and HR. Both departments are heavily dependent on each other, and companies that have discovered this have taken the necessary measures to do so.
Ameristar Casinos, Inc. has created a dual role in which they hired Sheleen Quish to not only be the Senior Vice President of IT and HR, but also their CIO. Quish used this opportunity to regulate and centralize processes and vital infrastructure, successfully putting both departments on the same page. Additionally, she broke the silo barrier by forming relationships with executives from other departments. This was extremely important since her role obliged her to collaborate with other divisions of the organization.
Meeting of the Minds
While a combined role may work for some organizations, others may opt to simply improve internal relations. Naturally, one way to do this is by improving communication and understanding by holding periodic meetings. IT is changing rapidly; HR teams are struggling to adapt and the knowledge gap is expanding. Consequently, they struggle to find the right talent which diminishes organizational productivity. The CIO and HRD (Human Resources Director) must come together and compile a series of questions that cover both the technical and human aspects of the job. This allows both executives to cover their respective priorities when searching for new talent. If a position requires a specialized skill set that is beyond HR's assessment capabilities, the CIO should act as an expert consultant and assist in the hiring process. Direct participation will save the organization the time, effort and money that would usually be wasted on unsuccessful candidates.
Silo Demolition Teams
Another way to overcome this issue is by forming cross-functional teams. Team members from the two divisions should be tasked with keeping their fellow colleagues up to date with emerging technologies and relevant issues from their respective departments. Team work will also help defuse any tension and ill will within departments and will encourage employers to avoid withholding knowledge in the name of ownership. Cooperation from the executives above will encourage employers to set aside their departmental differences and focus on the task ahead.
Human Resources Management Systems (HRMS)
Some companies have been integrating IT into the solution. CIOs have been working alongside HR teams to produce Human Resources Management Systems (HRMS) that simplify the process of acquiring, training and retaining suitable employees in record time to manage projects. Such systems select the best candidates, keep up to date with their training, anticipate the length of their time on the job and hypothesize who will be the best performers. If used correctly HRMS will undoubtedly increase an organization's efficiency levels.