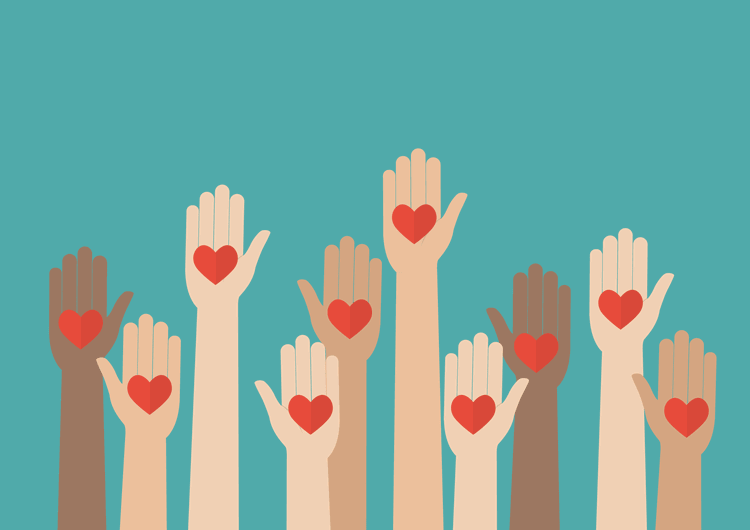 Photo Attribution: LHG/stock.adobe.com
Volunteers dedicate their time and efforts to a variety of industries, at every corner of the earth. Data from a survey released by the U.S. Bureau of Labor Statistics in 2016, the most recent year available, shows that about one-quarter of Americans take time to volunteer. Giva believes that by offering spare time, unique skills, talents and more, you can affect positive change, both in your life, another person's life, and the world as a whole.
Check out the Giva Volunteer Resource Information Center!
With this mentality at its core, Giva has developed a Volunteer Resource Information Center, which you can access by clicking here. This resource provides valuable information including:
Tips for getting started
The benefits of volunteering
On-demand & up-coming webinars on essential volunteering skills
Links to direct you on where to find volunteer programs for all ages and skills in your area and beyond (including students, youth, retired, professional, virtual and international visitors)
What are some benefits of volunteering?
Volunteering offers several benefits, not just for others and the organizations you are employed by, but also for yourself. Five major benefits include:
Learn or develop new skills
Boost or discover new career options
Immerse yourself further into your community or a new one altogether
Improve motivational drive and sense of achievement
Learn to be a more proficient problem solver
What are you waiting for? Get involved!
According to the U.S. Bureau of Labor Statistics survey, individuals most likely to volunteer fell in-between the ages of 35-44 (28.9%) as well as 45-54 (28%). The lowest rates were seen among those ages 20-24 (18.4%). With these statistics in mind, and Giva's Volunteer Resource Information Center handy, we encourage you to share this valuable tool with your family, friends, colleagues, especially young adults.