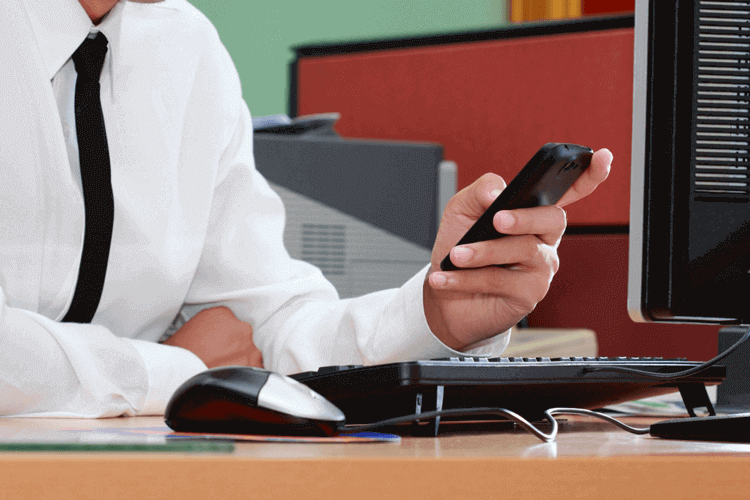 Oftentimes, news of an organization's social customer care (or lack thereof) goes viral and for a short amount of time, the business is put under the microscope by news outlets and social media users. It is at this point where its online presence and history are closely monitored. This provides it with an opportunity to impress curious users who decide to take a look at the services it provides and grow its customer base. But creating content in the hopes of going viral is not the only way an organization can leverage the ever growing popularity of social media. In fact, it is the most uncommon. Below is a list of ways that you can use your social media presence to strengthen customer loyalty and increase foot traffic to your business:
Understand the value of your social media presence

In a survey conducted by NewVoiceMedia, only a shocking five percent of interviewees considered monitoring social media channels to be essential for receiving customer feedback. But the reality is that social media is one of the easiest ways to interact with customers, receive feedback and promote one's organization. Having a strong social media presence is an opportunity to establish your brand and reputation among potential customers. It is also one of the best and most effective ways to reach a wider audience. Rather than only being known locally, an organization can become a national or even international sensation from one interaction with a happy customer. Impressed users may then make sure to stop by the business when they visit the area, post about their experience online, and effortlessly increase the business's reach, all because of one initial pleasant customer experience. According to customer service expert Shep Hyken, approximately seventy percent of Twitter users reach out to a brand to get help or service. Additionally, over half of them expect a response within the hour. Not only this, but those who are ignored or mistreated will most likely tweet about their bad experience. These numbers place an emphasis on the value of online customer service.

Understand that a good social media presence comes at a price

Fifty-one percent of businesses are suffering simply because they do not have an allocated social media ads budget. But, while relying on in-house management may have been sufficient in the early days of social media, this no longer the case. In order for an organization's following to grow today, it needs to boost its reach through paid ads, sponsorships and promotions. Additionally, it may even need to hire a social media manager to monitor its various channels. This is because the more active you are online, the more followers you are likely to have. Outsourcing your social media channels means that your customers will see more of your business in their news feeds and will most likely have their queries answered quickly. Additionally, a social media manager will be skilled enough to respond professionally and politely.

Take advantage of social messaging features

While public social media posts are a common form of customer interaction, social messaging features and applications have dominated online customer service. A survey conducted by Conversocial revealed that about fifty-five percent of people prefer to use social messaging channels to communicate with brands. This is because the majority of customers seek out the most convenient and easy to use channels. It is important to note that social messaging apps make all forms of service available including making appointments, purchasing products and asking quick questions. For some organizations this trend can even replace live chats, which will undoubtedly reduce costs. Additionally, research organization Gartner revealed that social messaging can help cut costs per customer issue. While a social interaction costs under one dollar, a phone call costs about six dollars. The research firm also found that it takes agents half the time to resolve an issue on social media as opposed to the traditional platforms. The bottom line is that mastering your organization's social media game will undoubtedly be a positive long term investment on many levels.