Medical Cloud Computing: Top 5 Trends to Watch in 2020
The term "cloud computing" dates back to 1996 when it was used inside the Houston-based office of Compaq Computer. According to the MIT Technology Review, it was here that a small group of tech executives were planning the future of the Internet business and calling it "cloud computing". From buzzword to industry standard, cloud-computing has gone on to encompass the on-demand delivery of computer power, database, storage and applications over the Internet.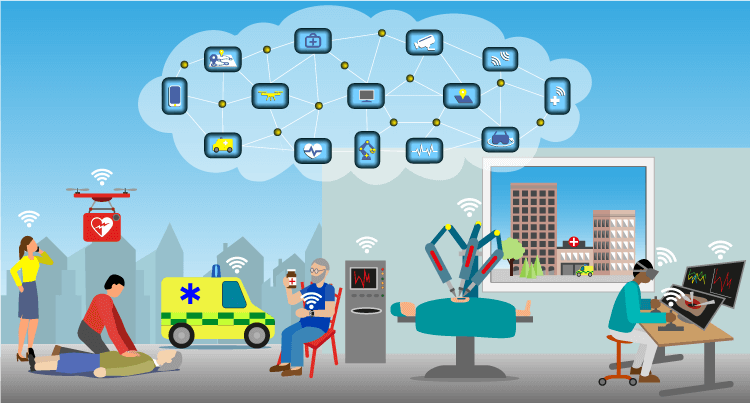 Photo Attribution: Solveig Been/Shutterstock.com
So where is cloud computing going in 2020? Citing a recent Forrester Research study, Computerworld mentions that the global market for cloud-computing will exceed $241 billion in 2020. Some of the world's largest companies, including Amazon and Salesforce, will quickly become global leaders in the usage of cloud services for their day-to-day operations. Drilling down, what cloud trends should the medical field expect to see in 2020?
The top 5 medical cloud-computing trends for 2020 are...
Increase in market value

According to Cision PR Newswire, the healthcare cloud computing market will grow from a $8.5 billion industry in 2018 to a $55 billion industry by 2025. This projection no doubt means that the industry will see significant growth in 2020.

HIPAA compliance

Medical industry use of cloud software is governed by HIPAA in the United States. A set of rules must be complied with, by law, to protect sensitive patient data. Qualified IT specialists with experience implementing HIPAA compliant cloud computing software will be in higher demand in 2020.

Cybersecurity is a must

According to Forbes, your medical information is worth exponentially more than your credit card or social security number on the black market. More specifically, a 2017 Cost of a Data Breach Study: Global Overview, conducted by the Ponemon Institute, found that healthcare data breaches cost organizations $380 per record in the United States. That is more than two times the global average across other industries which average $141 per record. With these types of statistics in mind, cybersecurity in cloud-computing will become a significant trend in 2020 and beyond.

Cloud-computing and IoT

The Internet of Things (IoT) has become an integral part of healthcare cloud-computing. Instead of collecting data and transmitting it to the cloud, the system analyzes and acts on data at the point of receipt, enhancing efficiency. According to a report conducted by Grand View Research, IoT in the healthcare industry will be worth $534.3 billion by 2025, with significant growth expected in 2020.

Data automation & storage

Cloud-computing in the healthcare industry supports a push towards data automation in 2020. Data automation aims to streamline the intake and discharge processes, while also eliminating the reliance on paper documents. In most cases, paper records have already been left for electronically protected health information (ePHI), so it is only logical to imagine that automated data collection and storage will play an even larger role in 2020.
Looking ahead to 2020
Cloud computing has become a staple for any healthcare organization that collects ePHI. If you are an owner, employee or patient, it is important to be aware of trends in cloud computing. Is your system or provider ready for 2020?