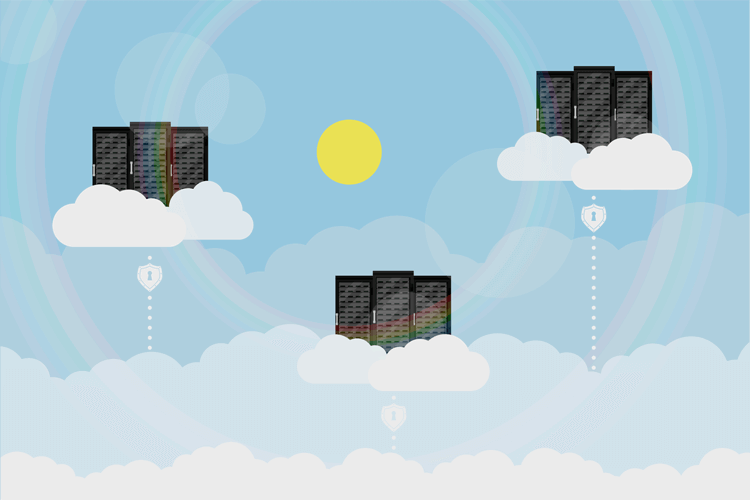 Photo Attribution: Dzianis_Rakhuba/Shutterstock.com
Demand for cloud-based solutions, whether for personal or business use, has grown exponentially in recent years. According to the Hosting Tribunal, the global public cloud computing market is set to exceed $330 billion in 2020 alone.
In the healthcare industry, a cloud computing system is arguably one of the most important tools available. As Kate Gamble notes in her article on Health System CIO, cloud computing can help to reduce costs and increase efficiency, in addition to providing unparalleled security for the most sensitive data. With that being said, if a cloud solution is not in place within a business that you own or work at, what's the hold-up?
How to Sell Hybrid Cloud Computing to Management and Team Members
Whether it is the upfront cost, reluctance to learn something new, or a general lack of understanding of benefits, there are many reasons why management and other front-line employees would be reluctant to migrate to a new system. According to David Chou at Luye Medical Group, the answer to these mindsets is to sell cloud computing on its scalability and agility, with less emphasis on cost-cutting. It is also important to note that a cloud system can help to reduce redundancies in one's job, such as data entry. This may also be an enticing sell for staff who have heavy workloads.
Storage, Security or Both?
Most IT professionals often split the benefits of cloud computing into storage and security. Though this technology provides ample resources in both areas, there is no reason to separate them. Cross-training employees on both aspects is valuable to their career progression, as well as the versatility of your workforce.
Top 3 Benefits of Cloud-Computing Migration
Securing Data
With so many employees having access to work-issued laptops, work-from-home privileges, and other similar instances, the risk for data compromise or theft is much higher than we think. Having data stored on a cloud can allow an organization to move or delete confidential information, such as personal health information, during an attack or loss of company property.
Scalability
The days of hoarding additional drive storage and licenses for possible growth is over. Cloud systems are highly flexible in that they allow an organization to upgrade its storage and service packages as business increases. Alternatively, an organization can scale back service if business needs decline.
Cost Reduction
From installation to maintenance, physical servers are expensive. Moving to a cloud-based storage system removes clutter, using only the services that you require for added cost-savings. Also, removing old servers and migrating to the cloud will free up new physical space within your building to turn into something useful for your organization.
Final Thoughts and Next Steps
Whether it's breaking old habits, worries about additional costs, or something else, the time to move from old storage solutions to the cloud is now. If you haven't done so, you're already in the minority. According to a recent 451 Research study, 90% of organizations around the world are using some type of cloud storage solution.
Regardless if you're a front-line employee or an IT leader, change can begin with you. For starters, bring some points from this post to the thought leaders of your organization to help drive potential change. Be prepared to explain how the cloud could help your organization including some of the specific stats presented here, or others easily referenced online. Be sure to focus your discussion on the following benefits:
Data security
Scalability
Employee collaboration opportunities
Employee role and expertise generalization
Business cost reductions