The COVID-19 Pandemic has Created a Boom in Telehealth Usage
Throughout the COVID-19 pandemic, hospitals have been our most essential resource in terms of battling the pandemic and caring for patients. Walk-in clinics and other healthcare facilities that are not hospitals have had to shut their doors, opting to care for patients through telehealth systems instead. Though we will not know the extent of mass telehealth use and adoption until after economies fully re-open, and the virus is behind us, we can draw safe conclusions to the fact that they have been well widely-used by patients thus far.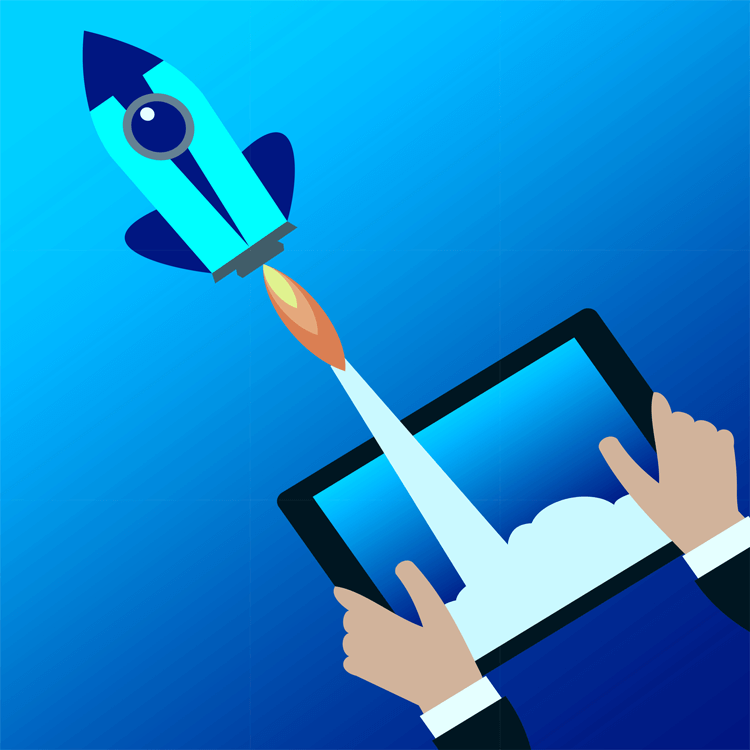 Photo Attribution: Svetlana Varadinac/Shutterstock.com
Changing perspectives
In place of doctors' office visits during the COVID-19 pandemic, telehealth patients will quickly realize that its benefits extend far past convenience.
Arielle Trzcinski, a senior analyst at Forrester, states "while the pandemic will prove the value of virtual care in a crisis, it will also demonstrate the effectiveness of ongoing chronic care management". There is also a widespread belief that the benefits of telehealth, realized by new patients during this time, will retain new clients for future visits.
How large has recent growth been?
During these unprecedented times, some providers see telehealth as the only option to remain open for business, while others are embracing it as an opportunity to delve into new technology. Whatever the reason, telehealth usage is on the rise, and the COVID-19 pandemic might be playing a role in its sustained longevity post-crisis.
According to research undertaken by the consulting group, Frost & Sullivan, some healthcare providers with telehealth practices have seen a year's worth of traffic in just one month. Though how many of those were first time users? A recent IDC report claims that of the 83.9% of patients using virtual care in March, a majority were doing so for the first time.
Government eases restrictions
Before the wide-scale spread of COVID-19, the U.S. government strictly mandated the types of services that could be rendered via telehealth. Since the outbreak, and the closure of brick and mortar doctor offices, the government has relaxed its approach.
As is noted in The Lancet, "the Centers for Medicare & Medicaid Services (CMS), which oversees the nation's major public health programs, issued what it termed an unprecedented array of temporary regulatory waivers and new rules to equip the American healthcare system with maximum flexibility to respond to the COVID-19 outbreak."
What does this mean exactly? The new measures will allow for more than 80 additional services to be rendered via telehealth. The CMS goes on to note that "During the public health emergencies, individuals can use interactive apps with audio and video capabilities to visit with their clinician for an even broader range of services."
The Challenges
Many providers have had to transition their in-person service to telehealth in a short period of time. As you can imagine, the greatest challenge has risen out of the short set-up period. This means that extensive testing of software and programs has not been an option.
For patients, having to deal with a new form of care can be daunting. Sharing personal information over the internet can spur fear of fraud, while others may be concerned about a dip in the level of care they are used to receiving in-person. It is up to providers to reassure their patients that telehealth is not only an alternative for today but one for the future.
Final thoughts
Our everyday lives may not return to normal for an extended period of time. As a highly contagious virus, COVID-19 does not discriminate, and even when we are allowed back into society, many may still be wary of going about day-to-day life as we once knew it.
Waiting rooms at doctors' offices can be troublesome spots. Non-stop daily visitors in confined spaces can seem to be a recipe for viral contraction. With this in mind, many may consider telehealth as a more permanent solution to receiving care. As increasing numbers of patients utilize the service, more may be convinced of its benefits. The hope is that the CMS may consider a permanent implementation of its extended services for telehealth post COVID-19.