The Top 3 Reasons Your Organization Should Implement Help Desk Software
Let's face it, most of us have probably, at one time or another, had a desktop filled with several spreadsheet files to track varying metrics involved in our roles. You might still be doing this today. Though this may work for some people, there certainly has to be a better way to track the key metrics (and other more basic ones as well) in your organization. We are happy to report that a more organized and efficient service is available, and it comes in the form of help desk software.
If you aren't familiar with this type of program, we will be going through some of its top benefits in this post. It may just convince you to suggest it to your IT leader at your next meeting!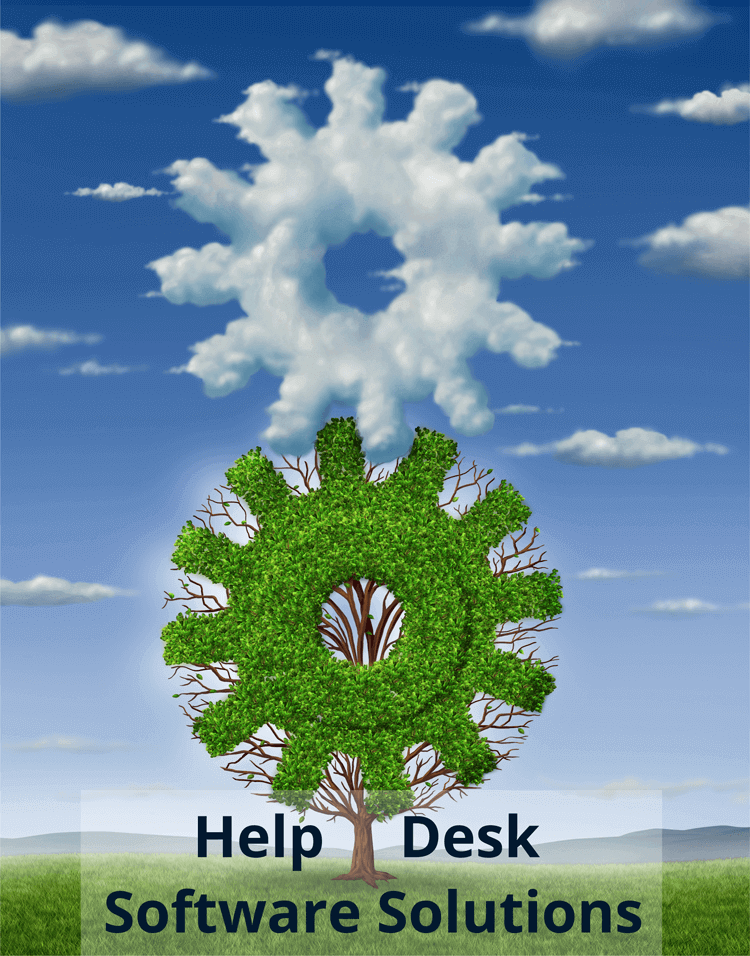 Photo Attribution: Lightspring/Shutterstock.com
What is help desk software?
From small to large, handling the pace of a busy office can be overwhelming at times. Phone calls, emails, social media messages, and customers/clients/patients who physically show up can be hard to keep track of when you don't have a system to do so. Some prefer to manually log details of these encounters into programs such as Excel or Google Docs. Though there is a more efficient and organized way to manage these key metrics.
Enter help desk software. It serves as an activity center for the many tasks that businesses do regularly, such as logging information, generating detailed reports, metric analyses, etc. Help desk software provides for all of these tasks, and more, to be customized and performed accurately and expeditiously, saving time, effort and money. Best of all, some of these services are also cloud-based, offering an additional edge in terms of security and off-site productivity.
Top 3 reasons to implement a help desk software
Improve efficiency and organization

Whether you are logging calls, managing response reminders, or something of a similar nature, there should be a consistent system in place. A help desk software can provide a centralized location for all of these metrics. It will present information in a clean and "easy to digest" manner, such as a dashboard. Also, if your organization chooses to enable a cloud-based help desk, it will further assist in keeping information secure and easily accessible (for those with permission), even when you're away from your desk.

Enhance customer service through efficient problem resolution

When customers contact your organization to resolve an issue, they would like to see an adequate solution as quickly as possible. A help desk will compile all questions, comments, and concerns in a centralized location. This will allow you or your team to ensure no messages are unintentionally missed. Besides, seeing all inquiries in one place may allow for the discovery of a particular trend that might be a sign of a larger issue (i.e. product defects). The potential to look back at previous issues and resolutions can set a precedent for similar cases in the future as well. We have a good feeling your IT team and front-line employees will appreciate the ability to rapidly address customer issues using help desk software.

Create a resource library for employees and customers

Whether it be issues, resolutions, contact information, or other general frequently asked questions, a help desk can easily become a library of valuable information for both employees and customers. It becomes a place where employees can easily reference old cases and how they may have been resolved, all while giving customers a platform to ask questions or reference similar Q&A's from the past.
How can Giva help?
Giva's help desk software is cloud-based and offers a host of benefits that will streamline the way you collect and tackle key metrics across your organization. What types of issues will Giva's help desk solve?
Tickets without an assigned level of priority. Every inquiry will be prioritized to ensure that the causes your company sets as most important remain atop the to-do list.


Organize every loose detail with an easily customizable, rich dashboard with colorful charts and metrics. This provides for real time monitoring of all activity so every customer request is addressed and nothing falls through the cracks. It also can be programmed to monitor customer satisfaction and how agents are performing.


We aim to make sure our platform equips your Agents with the tools they need to make feeling overwhelmed and unorganized a thing of the past.


Reduce customer issue resolution time, thanks to a library of past references.
There are many other additional features and benefits associated with Giva's help desk software. We encourage you to learn more about how it can streamline the day to day operations of your business by visiting our official help desk webpage.