5 Winning Strategies in Responding to Negative Customer Feedback
The way customers interact with businesses has changed rapidly since the world has gone into a global lockdown. This means that organizations have had to pivot their business and marketing strategies. Customers have more time to evaluate their purchases now and therefore are becoming increasingly diligent about researching products and services before buying. The most powerful source of product understanding is customer feedback, which has become even more accessible now as online reviews are growing in power and number.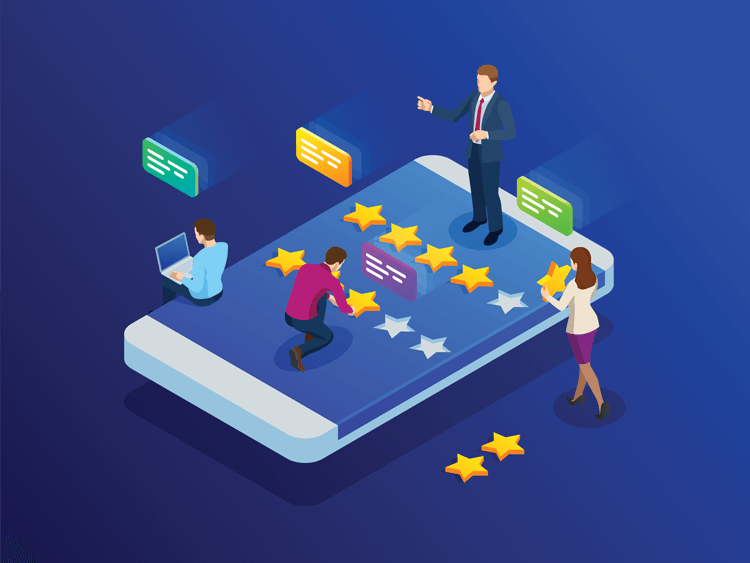 Photo Attribution: Golden Sikorka/Shutterstock.com
A business' response to customer feedback needs to be equal in effort. The following are five effective strategies in responding to negative customer reviews.
Be proactive instead of reactive
The best sources of information about a business' commodities are the consumers of those commodities. Companies should proactively reach out to their customers to learn about their experiences before a negative review is even published; like the waiter who approaches diners to ensure they are enjoying the meal. This would improve the brand image and help develop the company's product or services.
A powerful tool to capture customer feedback and respond to issues in a timely fashion is a cloud helpdesk software application. The software can be used to decrease the visibility of negative customer reviews and to promote keeping the reviews inbound so they can be responded to quickly and properly.
Be the first audience
Before any potential consumer sees a negative review about a business, the business owner should be aware of the bad customer experience. By signing up for Google Alerts under Google My Business, organizations can monitor comments and respond rapidly.
Be prepared with a plan
Sometimes negative reviews cannot be prevented. Entrepreneurs should set up a template and plan to mobilize their team when an unfavorable comment is made about the company. There should be clear guidelines on how to (and how quickly to) interact with the consumer and on the brand image that will be upheld. It is also advisable to have a pre-written, personalized template as a response. In addition, assigning a designated person to manage any incidents will help to foster consistency and integrity in the relationship with the customer.
Be a listener
Being an empathetic entrepreneur is the greatest strategy when responding to upset customers. They feel misunderstood and believe that their needs are not being met by the product or service. It is important to remain unemotional, polite and ask questions, instead of dictating the interaction. With that in mind, allowing the customer to decide the structure of the conversation instead of having a template to guide the communication is ineffective. The business owner needs to find the balance between allowing the customer to feel heard and building the interaction into a positive and successful experience.
Be appreciative
These are customers who have expended valuable personal time and resources to purchase from the business. It is important to acknowledge this and take steps to ensure that the customer knows the organization is grateful for not just the purchase, but also the opportunity to learn about how to improve their customer service.
As mentioned above, it is important to use customer reviews as opportunities instead of affronts. The feedback paves a way for businesses to learn about any pitfalls in their sales process and fix it before it affects their sales in any irrevocable way.