How to Improve Your Customer Service Performance Reviews
Customer service is at the heart of most organizations — beyond retail, it can play a critical role in healthcare and government settings. Having a customer service team in place and planning to take and answer emails and phone calls is a good start, but without solid execution, it can be all for nothing.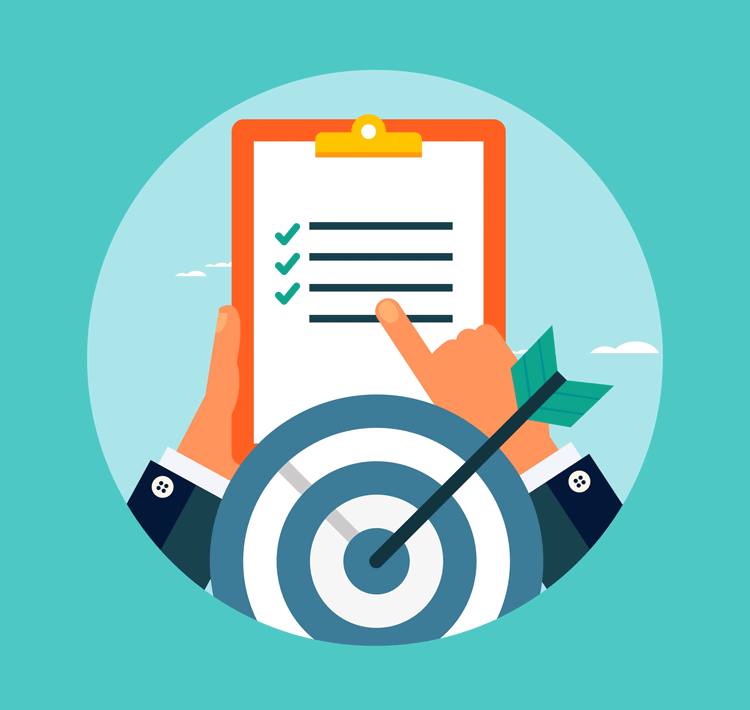 Photo Attribution: liravega/Shutterstock.com
Today's customer is more engaged — they expect service quickly. In study data shared by nuvoxx, 1500 U.S. consumers were surveyed about their expectations. Almost 66% of respondents would wait 2 minutes or less, and 13% responded with "no wait time" as the acceptable standard.
Meeting these key performance indicators (KPIs) for customer service can be challenging — but it's not impossible. It can be the difference in customer retention and a favorable reputation. Conducting a customer service evaluation on regular timelines can help to keep you on track and your customers happy. Curious about how to get started and what metrics to review? Let us dive deeper into creating your first evaluation template or improving one that already exists.
Key Performance Indicators for Customer Service Reps
So, you have planned on your very first customer service evaluation — that is great news! Despite your most optimistic views, these evaluations can give you an unbiased look at how this area of your organization is truly performing. Backed by numbers, it can tell you if you are serving your customers on par with industry standards.
You might be wondering where to start. There are likely hundreds of KPIs you could evaluate, and that can be an overwhelming proposition. Your industry can also play a role in which metrics you choose to track. So, where to start? As a general rule of thumb, consider these top KPIs for customer service.
What is your first response time: As we mentioned, customers want quick service. Many are not willing to wait more than a couple of minutes before they move on to a new retailer and/or leave you a negative review online. The first response time determines how long it takes an agent to answer a query once a customer initiates service, whether that be via phone, email, live chat or other method of service. Organizations should measure each channel independently as well as calculate an average of all combined.

Pro tip: Implement auto-responders to your email and live chat services. Not only do they reassure a customer that their query has been received, it can also provide readily available resources via attachments or links. Auto-responders drastically reduce your first response time as they often reply instantaneously to interaction.

Average handle time: One of the most important customer service metrics involves the amount of time it takes an agent to resolve a query. This straightforward concept involves organizations either manually or automatically logging ticket resolution times.

The organization-wide average can be measured by dividing the total amount of time spent on ticket resolution by the number of tickets submitted.

Remember: A low resolution time = high customer satisfaction!

Number of new tickets: Measuring the amount of tickets received can tell you plenty about your organization. It can certainly be a sign of popularity, but it is more likely to reveal deeper issues. Quality control, inaccurate stock, or poor customer service are just a few examples of why you could be receiving an influx of tickets. If customers are receiving poor service from agents, they may need to submit several tickets to resolve one issue.

Pro tip: Compare the number of tickets received quarter over quarter and year over year to develop an average and better understand trends.

Channel Analysis: Where are your tickets coming from? Social media, email, phone, live chat, are all popular customer service channels. Though staffing all of them at once can be difficult and expensive in today's labor market. Conducting an analysis on where most customers are reaching you can help you better prioritize channel investment.

Learn more: How to address the most challenging customer service issues of today

What is your customer satisfaction score: In the end, you want your customers to be happy with the service they receive. A resolved situation does not mean you have a happy customer. The journey to the resolution could have been lengthy and unpleasant.

What to do? Sending over a customer satisfaction survey after a query is closed can be a good way to gauge a customer's thoughts on a specific agent and overall experience. They can provide valuable customer service evaluation comments and feedback on ways to improve your service for the future.

Pro tip: Assemble a task force to review these responses on specific intervals. Identify consistent feedback and implement changes where possible. If you are receiving consistently critical feedback, you may want to announce service improvement objectives and implementations with your customers via email and/or social media.
How to Use Customer Service Metrics to Motivate CS Teams
When conducting customer service performance reviews, using metrics to coach and inspire your teams is a must. Backing up your feedback with facts can be reassuring to your employees.
While key performance indicators should be set at the start of the year and re-visited throughout, it may be hard to achieve them without the total support of your customer service team. They can help turn new customers into repeat customers and retain others who are unhappy.
How to do this? The best way to motivate CS teams to achieve goals, like shorter average handle times and higher customer satisfaction scores, is to incentivize individual and team targets. This scenario can look different for every organization — here are a couple of examples:
Individual: If customer service agent "A" achieves an average resolution time of 10 minutes or less in Q1, they will receive a $100 gift card to the retailer of their choice.
Team: If the organization can reduce the number of follow-up tickets by 30% in a particular quarter, the entire team receives a free catered lunch party.
Metrics can be beneficial for an organization. They can tell us more about performance and about how customers are feeling. Organizations need to make achieving specific metrics important for employees too. While incentives are the top way to get employees on board with your goals, you may also want to consider:
Set clear goals: Are your KPIs easy for your team members to understand?
Achievable: Are the KPIs achievable? Be realistic and take small steps towards a larger goal each quarter
Positive affirmation: Constantly provide updates and positive feedback to your team. Show them how their impacts are creating positive outputs
Read: How to measure productivity in the workplace
Tips for Successful Performance Reviews
Customer service can be a taxing career — both mentally and physically. Long, irregular hours and angry customers can discourage employees from considering customer service as a long-term career choice.
A customer service performance review is a terrific way for employers to provide feedback while also tackling the concerns of their employees. These reviews can occur annually, bi-annually, or even quarterly — the timing can depend on the size, experience, and turnover rate of the organization. Overall this process should help agents stay focused on the job, have concerns addressed, and maintain a consistent level of service to their customers.
Not sure where to start? Consider tackling topics like these:
Discuss progress towards individual and team goals
Provide critical feedback if necessary. Be sure to also acknowledge achievements and good performance at this time as well
Share information on updates to organizational objectives and new programs that might be beneficial for the employee to take part in
If you are looking for a structured approach consider these additional performance review tips and tricks:
Provide advance notice: Performance reviews can be anxiety-inducing for employees. This is made worse when it is sprung onto them with little notice or context. Be sure to schedule these reviews with notice of a week or more out. Importantly, be sure to provide context and an agenda in the meeting invite. This context will ensure the employee is not stressed about the contents of the meeting.

Evaluate performance: This is where the heart of the conversation occurs. Discuss performance, areas for improvement, and celebrate achievements. Since most customer service calls are recorded, it could be valuable to listen to a couple of them to emphasize feedback. The same can be done for email, social or live chat replies.

This is the part of the conversation where you should encourage open discussion and questions from your subordinates.

Remember: Every piece of negative feedback should be surrounded by positive feedback to avoid discouraging your employee!

Looking ahead: Have forward-thinking conversations to close out the meeting. Ensure your employees feel like they are part of future plans. Talk about modified goals and upcoming objectives. Ask them about their feelings toward the future of the company and their career goals.

Follow-up: Consider a tune-up! A few weeks out from performance reviews, sit down for a quick 15-minute chat with employees to gauge how they are feeling and what progress they are making with the feedback given. It is a good opportunity to provide additional feedback if the initial meeting was not 100% clear.
Customer performance reviews are the backbone of a healthy and productive customer service team. Regular check-ins to evaluate performance, sentiment, and organizational goals can ensure employees feel that they are being "heard" and are aligning with organizational standards. Although these check-ins benefit employees, today's demanding customers will also reap the benefits of prompt, friendly, and efficient service.