Recommended Best Books for DevOps, SaaS, ITIL and Other Tech and Leadership Enthusiasts
One of the top ways to promote self-improvement is through reading books. Often written by experts or those with knowledge in a particular field, they can be great resources when looking for fresh perspectives on existing or emerging technologies and trends. So, whether you're at work, at your local cafe, or home after a long day, kick back and relax by adding these technology-related books to your 2022 reading list.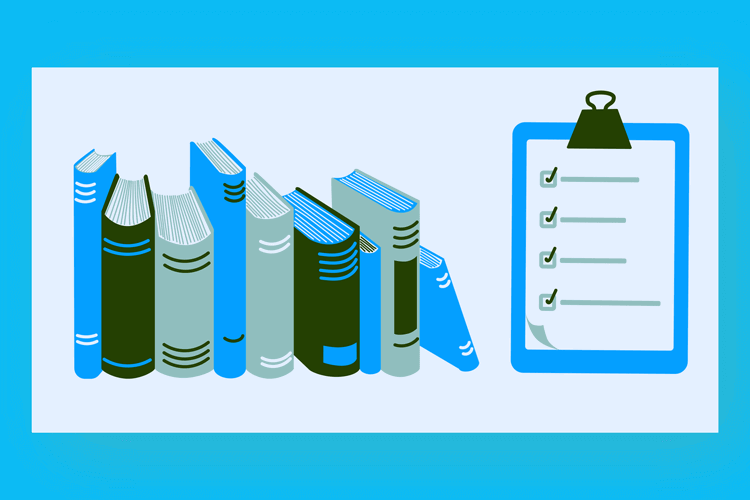 Photo Attribution: Honika Design/Shutterstock.com
(Select to quickly scroll to a category)
Top DevOps Books to Read This Year
In a world where software development and IT mesh, you can bet that staying on top of the latest tips, tricks, and trends can be a challenge. It is a challenge worth the time, especially if you and your organization look to remain competitive. This tech field plays an essential role when implementing applications and services at a rapid pace. Are you looking to keep up? Here are the top DevOps books to read now. 
The DevOps Handbook: How to Create World-Class Agility, Reliability, and Security in Technology Organizations (by Gene Kim, Patrick Debois, John Willis, Jez Humble, John Allspaw): This book should be a staple in your collection. One of the best DevOps books for technology leaders, it explains how to integrate product management, information security, and other IT operations to elevate presence in a market segment. Think of this book as your one-stop shop for all things DevOps.

Accelerate: The Science of Lean Software and DevOps: Building and Scaling High Performing Technology Organizations (by Nicole Forsgren, Jez Humble, Gene Kim): Incorporating data collected over four years, this book aims to teach IT leaders and other managers to measure performance. Are you looking to achieve higher performance? This book uses statistical methods to explain new investment opportunities to achieve just that.

Systematic Cloud Migration: A Hands-On Guide to Architecture, Design, and Technical Implementation (by Taras Gleb): The cloud is becoming the predominant way to store and share data across industries. This book will demonstrate how to develop applications in the cloud using sample code by GitLab. Using real-life project examples and step-by-step tutorials, this book is an effective yet simple read for those in the field of IT.
Interesting SaaS Books to Read
Software as a Service, often referred to as SaaS, is a model that focuses on centrally hosted, subscription-based software. This cloud-based service delivers software solutions to an end-user via the internet. The days of downloading a program via a CD or USB are long gone. SaaS is the present and future. Are you looking to immerse yourself further into the cloud? Do you need to get started altogether? There are many books on SaaS out there, covering topics ranging from content marketing to hyper-growth techniques and everything in-between. These book recommendations can help you no matter what stage your organization is at.
From Impossible to Done: A Modern Strategy to Engineer Awesome SaaS Products (by Remy Gendron): Discover the importance of humans and culture in developing SaaS products. A great "big picture" read, it covers critical phases involved in creating and evolving a SaaS digital product.

The SaaS Email Marketing Playbook: Convert Leads, Increase Customer Retention, and Close More Recurring Revenue With Email (by Étienne Garbugli): Whether you are experienced with client-centered email or are just starting, this read will teach you how to create a rock-solid SaaS Email Marketing Playbook. Discover tips on how and when to develop new emails, improve performance, and how to stand out from the competition. Email is increasingly becoming a crucial revenue-maker for organizations of all shapes and sizes, so this is a must-read!

From Impossible to Inevitable: How SaaS and Other Hyper-Growth Companies Create Predictable Revenue (by Aaron Ross, Jason Lemkin): Have you created your own SaaS-related business? This book is a great resource for transforming your hypergrowth ideas into actionable items. It has a focus on breaking revenue plateaus and growing numbers. Although this book is popular among those in the SaaS field, its principles can also be applied in other industries.

Further reading: Giva Blog - 6 Ways SaaS Can Support Your Startup's Success
Books for ITIL/ITSM Professionals
The Information Technology Infrastructure Library, shortened to ITIL, is a set of best practices for IT operations and asset management. The end goal is to ensure that tech activities meet or exceed the needs of a business. On the other hand, Information technology service management, often shortened to ITSM, describes activities an IT team takes to conceptualize, create, implement and maintain technology offered to clients. To those new or unfamiliar with these terms, the best way to differentiate them is by thinking of ITSM as IT management, while ITIL is a set of best practices used to guide ITSM. 
ITIL Foundation, ITIL 4 Edition (by Axelos): From students to seasoned professionals, this is one of the best ITIL books on the market. It provides an all-encompassing look into modern work practices, like customer experience, digital transformation, and new value streams. The book also covers service management challenges and what you can do to adapt using modern technology. An ideal resource for various audiences and organizations, it is a one-stop-shop read for everything ITIL/ITSM.

BONUS:  Digital transformation continues to remain critical in equipping businesses across all sectors to remain competitive, efficient and relevant.  For more resources, read TechTarget's list of the best books on digital transformation. 

Balanced Diversity: A Portfolio Approach to Organizational Change (by Karen Ferris): Change management can be a chaotic experience for organizations of any size or industry. The book presents a diverse but balanced approach to change management through its framework, presented in groups. Each group is composed of formal and informal procedures designed to conquer current and future tasks on your path toward a more innovative workspace.

Plus! The Standard+Case Approach (by Rob England): Despite being written in 2013, the concepts in this book are still applicable today. If your organization is suffering from rigid, inflexible processes, this is the read for you. As humans interact with technology, processes need to be standardized yet flexible. This book will demonstrate efficient ways to manage the delivery of services to your clients.
Inspiring Books for Tech Leaders
Tech leaders can come in many forms - the IT manager, the software developer, or the president of a multinational tech organization. They all play important roles in providing individuals and organizations new tools to remain efficient and competitive in their industry segments. These leaders must also remain inspired - tech is evolving at an incredible pace, and these individuals must always be one step ahead of what is currently available. Here are a few of the best books for tech leaders to read right now. 
Talking with Tech Leads: From Novices to Practitioners (by Patrick Kua): A compilation of input by over 35 tech leaders who share information on how to manage both the technical and non-technical world of business. These experiences also highlight potential challenges and what to do to overcome them.

BONUS:  The job description of the CTO has evolved and added many hats as technology has evolved.  ObjectStyle has compiled a list of best CTO books, mixing timeless evergreen titles with newer titles and different aspects of the position.

Resilient Management (by Lara Hogan): Going beyond surface-level pointers, the author shares tips on what it takes to be an effective tech leader. Great for those who manage a team of employees, this book will discuss group support, how to have difficult conversations, building trust, and more.

Women in Tech: Take Your Career to the Next Level with Practical Advice and Inspiring Stories (by Tarah Wheeler, Esther Dyson): Author Tarah Wheeler is the CEO of a startup business, and she wants to share some of her experiences with up-and-coming female entrepreneurs headed into the tech industry. As one of the best leadership books for women, it addresses the challenges women face in the tech industry. With insights from other successful women in the industry, she aims to empower and teach readers ways to get started or overcome challenges. The end goal is to ensure women feel they belong in an industry that has been seen as male-dominant for so long.
Best Customer Service Books - Read About Today's Customer Service Landscape
Today's customer wants service, and they want it quickly. The flurry of activity has prompted businesses to implement new technology, like artificial intelligence (AI), to keep up with around-the-clock demand. With worldwide staffing shortages and the growing popularity of eCommerce, pressure is also being felt by the employees working the front lines. Customer service has evolved into one of the most crucial components in a customer journey. How does your business ensure it keeps customers happy and coming back? Check out these customer service books to pick up on the latest and future trends.
More is More: How the Best Companies Go Farther and Work Harder to Create Knock-Your-Socks-Off Customer Experiences (by Blake Morgan): If you are looking to create an over-the-top customer service experience for your clients (which you should want to do), then this is the book for you. This book offers practical advice on policies and procedures you can implement in various customer service-related scenarios - especially efficient time management.

The Service Culture Handbook: A Step-by-Step Guide to Getting Your Employees Obsessed with Customer Service (by Jeff Toister): This is one of the best customer service-related books to have on hand. This read is different from others because instead of talking about policies and procedures to change the external customer service approach, it focuses on creating a better environment for employees - one where they can be motivated, excited, and proud.

Winning on Purpose: The Unbeatable Strategy of Loving Customers (by Fred Reichheld, Darci Darnell): This book pushes the notion that customer service agents should treat clients the way they would want to be treated if the roles were reversed. By doing so, customers will be inclined to come again, and they may bring referrals. Using real-life experiences, this is a fantastic book for agents in various industries. 
Best Books to Learn Java
First released in 1995, Java is a programming language that helps to run a large amount of services and applications. Without Java, a number of applications and websites simply do not function. If you are looking to get involved in the Java development sphere, or simply want a bit more information on its inner-workings, we have some of what we consider the best Java books for you to consider. 
Head First Java (by Kathy Sierra, Bert Bates): To this day, this is still considered one of the best books to learn Java. The book will cover everything from the basics to more advanced topics like network sockets, threads, and distributed programming. The authors have done an excellent job of compressing the time it takes to learn a complex "language."

Effective Java (by Joshua Bloch): You've learned the basics, and it is time to get going with your Java development. You are bound to run into a few challenges along the way. Effective Java discusses the common programming issues and provides solutions for each. The book works as an "instruction manual" for beginners and seasoned professionals alike.

Clean Code: A Handbook of Agile Software Craftsmanship (by Robert C. Martin): Coding can be a tricky process at times. Things can quickly become messy and inefficient. Clean Code by Robert C. Martin is divided into three sections, with one in particular on best practices for coding. Another presents case studies for real-life examples. This book is essential in ensuring your coding skill remains efficient.
Best Leadership Books for 2022
Are you looking to advance your career by heading into a management position? Being in charge of your own team and more significant projects can enhance your resume, but it can also be a challenging transition if it is your first go-around. If you want to learn more about the qualities enacted by the world's top business leaders, then these books should be on your reading list this year. 
Leaders Eat Last: Why Some Teams Pull Together and Others Don't (by Simon Sinek): Author Simon Sinek wrote this book to demonstrate that good leaders create collaborative workplaces capable of achieving amazing things. How does this happen? Sinek had an inspiring conversation with a Marine Corps general at the United States Marine Corps (USMC). The general noted that junior Marines always eat first while senior officers eat last, often going right to the back of the line. This people-first attitude creates feelings of support and respect, leading to employee loyalty. This is just one example of many described in this book to demonstrate leadership qualities for a better working environment.

The Hard Thing About Hard Things: Building a Business When There Are No Easy Answers (by Ben Horowitz): Becoming a leader does not always imply taking over a team in a large company. Being a leader may also be a result of entrepreneurship. Starting your own business is great, but running one is far from easy. Author Ben Horowitz, a Silicon Valley businessman, provides advice on starting and running your own business via his experiences. The book touts that it teaches lessons that business school does not.

Happier Hour: How to Beat Distraction, Expand Your Time, and Focus on What Matters Most (by Cassie Holmes, PhD): Being an entrepreneur or leader is no easy task. It involves a personal commitment, usually in the form of time. Though there are twenty-four hours in a day, many feel like that is not enough. Author Cassie Holmes, PhD aims to teach readers about days that are not just full but fulfilling. The book itself is based on a class she teaches at UCLA about time perception and investment best practices. Read this book to learn more about feeling confident in how you spend your time, avoiding distractions, designing a purposeful schedule, and more. Although not directly related to leadership, the values expressed in this book are highly applicable to anyone in these types of positions.

 
BONUS: Best Leadership Books for New Leaders
If you are specifically looking for books related to being a new leader, consider these reads. 
The First 90 Days: Proven Strategies for Getting Up to Speed Faster and Smarter, Updated and Expanded (by Michael D. Watkins): Transitioning into a new role can be the route towards a fresh start for individuals and organizations alike. It can also create vulnerability. The first three months, typically a probationary period, can make or break career success. Author Michael D. Watkins discusses today's demanding professional landscape, where expectations have become more elaborate, especially for those entering into new leadership roles. The author aims to identify common early mistakes and the strategies required to avoid them. Each chapter also includes checklists and assessments to ensure you remain on track with the book's lessons.

Welcome to Management: How to Grow From Top Performer to Excellent Leader (by Ryan Hawk): Every year, countless employees find themselves promoted to management roles. Unfortunately, many of these individuals do not realize that what it took to get there is not what is needed to be successful in this new role. Author Ryan Hawk is a host of the popular podcast, The Learning Leader Show. He draws on personal experience and conversations with more than 300 leaders around the globe to put forth a three-part framework for the making of new, great leaders. Among other things, this book will teach how to build a team and then lead a team towards success.

The Truth About Leadership: The No-fads, Heart-of-the-Matter Facts You Need to Know (by James M. Kouzes, Barry Z. Posner): Complemented by better pay, your own office space, and more control of organizational plans, moving into a leadership role can be an attractive target. Authors Kouzes and Posner are not here to sugarcoat anything. Based on thirty years of research, their book insists that leaders move beyond pessimism, fads, and simple solutions. They offer up ten truths that every new leader should know. These "truths'' involve questions that leaders should be prepared to answer and other real-world issues they might encounter. This book is perfect for new leaders looking for a realistic view of what life in a position of authority is all about.
Best Leadership Books for Women
Women have made remarkable strides towards equality in the workplace. Although there is still room for improvement, we have seen incredible growth in areas of leadership. Look at Fortune 500 companies as an example. In 2016 there were just 21 female CEOs. Today, there are 41, with that number growing yearly. There are no limits to what women can accomplish in industries across the board. If you're looking for tips to climb the ranks, check out the best leadership books for women today.
How Women Rise: Break the 12 Habits Holding You Back from Your Next Raise, Promotion, or Job (by Sally Helgesen, Marshall Goldsmith): This book discusses common perils women face when looking to progress in the workplace. It details 12 unhelpful habits, including people-pleasing, reluctance, and more. Explore how to overcome these habits to chase effective career moves.

Dare to Lead: Brave Work. Tough Conversations. Whole Hearts (by Brené Brown): Known for her notable 2010 Ted Talk on the Power of Vulnerability, author Brené Brown is also credited with creating one of the most empowering books for female leadership. Dare to Lead discusses being courageous and mindful in today's workplace. The approach focuses on asking the right questions. 

More Than Enough: Claiming Space for Who You Are (No Matter What They Say) (by Elaine Welteroth): This memoir talks about the journey of Elaine Welteroth through the media and fashion - where she had an incredible impact. This book aims to inspire as it speaks of race, identity, and success through the author's lens.