What Is Shadow IT Policy and Its Worth to Your Organization?
In most organizations, there's an extensive "shadow IT" network, also known as a shadow IT system.
In every mid-size and large organization, there's usually an extensive interconnected network of approved software solutions and systems. In some cases, these software or hardware solutions are proprietary and have been developed exclusively for that organization.
However, since the turn of the century, there has been rapid proliferation of cloud-based software, hardware, apps, and other systems that organizations are now using. Businesses are often spending anywhere from tens to hundreds of thousands of dollars annually on software, hardware, and IT vendors and IT Service Management (ITSM) partners.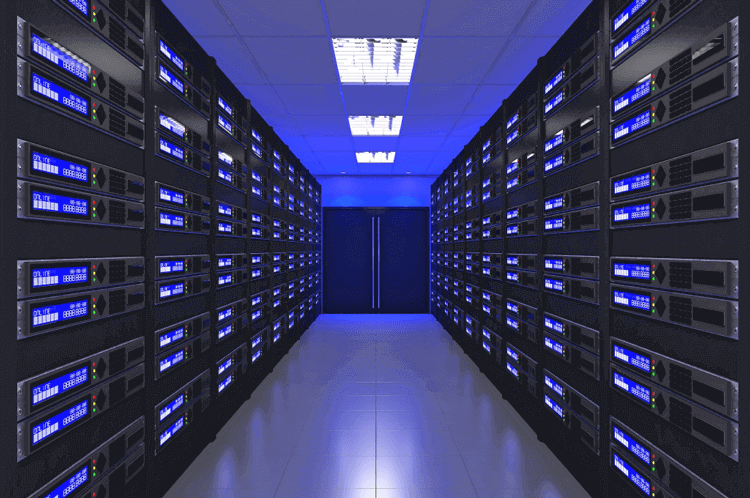 Because of the nature of these services — usually paid for on a subscription, on-demand, or contract-basis — the bulk of IT spending is operational, rather than out of capital budgets (OpEx rather than CapEx). As these IT systems are coming out of operational budgets, approval for software has to come from IT leaders (such as CIOs), and CFOs.
In most cases, there's an official procurement process that larger organizations follow. Within that process are usually proof-of-concept (POC) or small-scale trial rollouts, and new software and systems need to pass various cybersecurity checks. All of this has to happen before software can be included in an organization's tech stack and rolled out for official use among employees, teams, and front-line staff.
In many ways, an organization taking these steps before rolling out new software and systems internally is a positive thing. On the other hand, formal procurement procedures are too slow for many staff who are keen to download software and start using systems that they see as essential to do their work. Hence the emergence of a "shadow IT" system that IT teams will struggle to control.
What is Shadow IT?
Use of "shadow systems" or hardware started out as innocuously as forwarding emails to an employee's personal account so they could work on something at home. Or downloading documents onto a USB drive, or uploading them to a personal cloud-based storage solution.
Before too long, the downloading and use of software, apps, and personal devices at work that had not been approved by IT teams became commonplace. Traditional approval processes were and, in many cases, still are, seen as too slow, not responsive enough, and a hindrance to productivity.
In numerous cases, departmental and team leaders now circumvent official IT policies to give their teams a productivity boost. Sales, marketing, and customer service are among the most common culprits of ITSM policy circumnavigation. Although we tend to see less use of shadow IT in organizations that have stricter compliance requirements, such as in the healthcare and financial services sectors.
As technology has grown and advanced, so has the Shadow IT definition. Today, it includes personal technology and specific third-party technology that helps a person's department--circumventing corporate IT.
Because of the advancement of shadow IT throughout organizations, CIOs and ITSM leaders, and cybersecurity chiefs have had to develop policies to keep up with the use of unapproved third-party apps, software, and hardware.
Risks of Shadow IT Proliferation
Shadow IT systems pose a risk to companies and organizations of every size. According to Gartner, one-third of successful attacks experienced by enterprises will be on their shadow IT resources.
According to a Symantec CSO survey, "37 percent of respondents indicated they believe individual users or business units at their organization are frequently or occasionally deploying applications or putting data in the cloud without consulting IT. CSOs have no idea who these users are, but they know that the services are being used."
One of the main risks involves data leaks and breaches. A leak is usually an accident. A breach, on the other hand, is often because of a weakness in policies, procedures, or security systems. Hence the inherent danger of shadow IT systems, especially when they operate outside of corporate cybersecurity systems.
Even if IT doesn't approve the downloading or purchasing of a particular app or piece of software, shadow IT policies should ensure the team(s) using it are aligned with corporate cybersecurity processes. Such as, logging onto the app through the company's Virtual Private Networks (VPNs) and secure Intranets, should be mandatory.
Popular free software, such as Google Docs and Google Drive are often used for file sharing and collaborative working. Unless your company has a corporate subscription to Google Workspace, the sharing of data through Google Drive is often through personal employee Gmail accounts.
How can corporate IT leaders control that or prevent data leaks?
The answer is: it's almost impossible when employees are using personal accounts to subscribe to apps, or sending data to and from personal email addresses, or teams are subscribing to software from their own budgets without IT approval.
Not only does this form of collaborative data sharing expose an organization to data leaks, it also means that sensitive information is being moved across networks that can't be monitored by cybersecurity systems.
Plus, the use of third-party apps and software could easily cause wasteful duplication. Teams in different or adjacent departments could be subscribing to the same apps without realizing it, costing the organization more money.
At the same time, the proliferation of unmonitored software and apps can lead to data being trapped in silos rather than shared. IT policies are seen as a bottleneck to productivity, and yet without these policies, an entire organization can be at risk from cyberattacks, data breaches, regulatory fines, and loss of customer confidence.
Now let's take a look at the sorts of policies organizations can implement to prevent shadow IT systems from causing serious cybersecurity shadow IT risks and data breaches.
Examples of Shadow IT Policies
Before and during the creation of a shadow IT policy, CIO Magazine recommends asking the following questions:
"Is there a reason why a particular solution is inappropriate for the company?"
"If users clearly feel they need a solution for rapid document sharing/online services/hardware, can this be included into the company's IT policy?"
"Is there a shadow IT option currently in use in the organization that satisfies compliance needs?"
"Can you integrate shadow IT (certain apps or services or devices) into your IT assets and install the proper security measures around them?"
Another crucial aspect to any shadow IT policy is the creation of a "no-fly zone" around mission-critical apps and software.
In other words, anything that's crucial to your organization's security or data security, including the protection of customer, financial, and other sensitive data, shouldn't have shadow IT systems or software anywhere near it. If you can't afford a data breach then employees should be banned from accessing data or systems from anything other than approved software and hardware.
Within the scope of a shadow IT policy should be a clear demarcation line between scenarios where unapproved software can be used and when it can't. IT and cybersecurity teams also need to use technology to monitor the movement of data between software that's been approved and software that's been setup by individuals, teams, or business units outside of the control of the ITSM team.
With a little creativity, shadow IT policies can mirror many of the policies within formal IT strategies and user documents. Keep people within your organization safe while protecting the organization and in-house data, whether that's financials or sensitive customer information.
Protect the organization with sensible policies for shadow IT systems, while not putting too many roadblocks toward collaboration and increased productivity.
How Does Giva Software Fit Into Shadow IT Policies and Systems?
The good news is that Giva software is suitable for official IT approval, and when required, can be used within shadow IT systems.
In most cases, the organizations that use Giva software go through a formal process to test, approve, get a budget, and start using it. We offer a wide range of secure, regulatory-compliant, cost-effective, and cloud-based software and systems that organizations can use in numerous teams and departments.
Giva products include IT Help Desk, IT Service Management, ITIL Asset Management, Knowledge Management, Change Management, and a cloud-based Customer Service suite.
Launched in 1999, before shadow IT networks even existed, Giva has consistently earned 4.9 out of 5 stars from independent customer reviews of our intuitive, secure, cloud-based software. An advantage of using Giva is that our software, such as the help desk, ITSM suite, or asset management solutions can be used to monitor and keep a watchful eye on shadow IT software.
IT leaders, ITSM managers, and CIOs love using our software. It's one of the reasons for our many positive reviews, the trust placed in us by large organizations, and the countless times our software has been approved through formal IT procurement processes. However, it doesn't mean that we haven't adapted to the times.
Shadow IT networks aren't going anywhere; employees and teams are going to continue to download and use software of their choosing. It's up to IT and cybersecurity teams to ensure this is done safely without compromising sensitive networks and systems, while still giving employees freedom to pick software and apps that will increase their productivity.