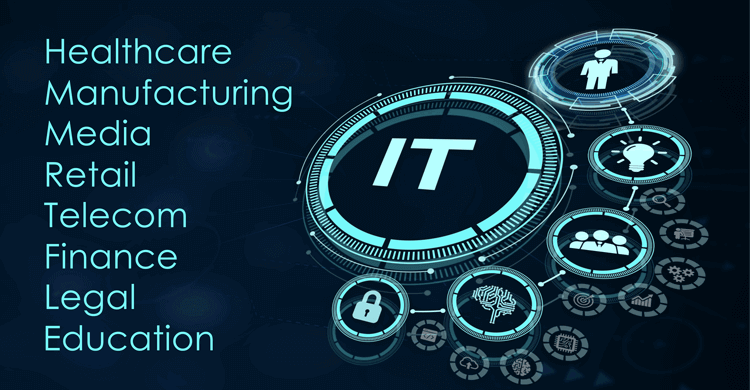 Photo Attribution: Den Rise/Shutterstock.com
Today, you would be hard-pressed to find an industry that does not rely on technology, whether directly or indirectly. From healthcare to retail and everything in-between technology is used to gather, share, monitor, and create.
Though similar technologies appear across different industries, they often serve alternative purposes. Similarly, however, technology is designed to streamline day-to-day processes. Although, some may argue that it has complicated things further!
Are you interested about the role of IT across industries? Get ready for 'IT education' as we explore various components of tech uptake across the information technology sector.