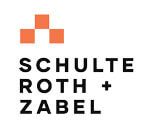 "We've crunched the numbers. We know we are saving a lot of money using the Giva Service Management Suite versus other enterprise-class knowledge base and help desk software products."
CIO
Schulte Roth & Zabel LLP
Business Results Achieved
The Giva Service Management Suite™ provided SR&Z with:
60 percent higher ROI than competing help desk software applications

Tools to maintain an 80 percent first call resolution rate
An 85 percent increase in attorney satisfaction with IT support and the ability to maintain a 4.9 customers satisfaction rating from attorneys out of possible 5.0
100 percent uptime using the Giva Web-based help desk solution 24 hours/day
Integrated real-time reports to monitor processes and reduce call volume by focusing on root cause
A cost effective help desk solution that does not require programming for customizations
Continuous product enhancements for ever-changing help desk software needs
About Schulte Roth & Zabel LLP
Schulte Roth & Zabel is among the top 100 law firms in the world. The firm was awarded #1 Law Firm Help Desk in the USA in 2009 and 2008 from an independent survey performed by AmLaw Tech, the technology supplement to The American Lawyer. From 2006 through 2010, SR&Z was ranked the #1 Law Firm Help Desk in New York City.