Key Point: Needs & Feature Requirements
Obtain feedback from all stakeholders to document needs/requirements.
Leverage Giva's Needs Assessment Tool.
Requirements gathering is time consuming; prioritize the list.
Propose minimum requirements to check signers. More weight given to rigorous quantitative analysis.
Share requirements openly with short list of vendors.
Documenting feature needs and requirements is the most important step in the process of purchasing a new call tracking system or any new software or cloud service. It is also the most difficult step. It is important to solicit feedback on requirements from all the people that will be using the new system. Using this approach, all the stakeholders will be part of the purchase process and feel ownership for the new system. They will be much more inclined to fully embrace and use the new system. There is often organizational inertia that has to be overcome with a new call tracking system or any new application. Getting people to do things differently is sometimes hard to accomplish.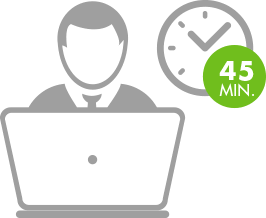 We suggest that you schedule 45 minute meetings twice per week with appropriate stakeholders until you have fully documented and prioritized your new product requirements. It is often difficult to get started on this kind of project because the everyday tactical responsibilities and distractions can sometimes consume your day. Before starting this project, make sure to get a firm commitment from senior leaders so they support this process and the necessary time required. Put a deadline on the requirements gathering process, work diligently toward that goal, and provide updates to senior leaders during the process.
It is very important to prioritize any list of requirements. You may not be able to find a vendor to meet all your feature requirements at a price that your company can afford. A prioritized list of feature requirements will help you better understand tradeoffs and compromises your stakeholders are willing to make. Asking people to prioritize requirements is an important exercise as it makes them focus on the "must haves." This minimum feature set is an important "stake in the ground" from which you can begin to include or eliminate vendors and compile a vendor shortlist. It is imperative to create a vendor shortlist of no more than 3 vendors, where you can engage in a deeper analysis.
After completing your prioritized software/cloud services feature list, share it with senior leaders, and make sure they understand the results of this exercise. The result of your work is that your team has put together a list of the minimum features required for a system that the company may purchase. Of course, you may want more features; but if all those features cost too much, then all the stakeholders would still be pleased with the minimum feature set.
In today's economic environment, all software and cloud services purchases are going to be carefully analyzed; and it is going to take significant effort to build a business case. A minimum feature set is important to establish and will bring a lot of creditability to the requirements gathering team. It takes only a little effort to put together a long list of cool, interesting, and compelling features that you may find by combing vendor websites and industry sources. However, does your company really need all these features to get the job done on a day-to-day basis? Many independent research studies conclude that only approximately 10% of features are used in most software or cloud services. That is a telling and compelling statistic to encourage your team to further prioritize your list of requirements.
With a prioritized list of feature requirements, you are communicating to check signers that this is the minimum amount of functionality required that your team agrees upon and that you made numerous tradeoffs. You may receive some push back and questioning. Check signers may ask, "Why do we need this feature, and what's the value/benefit to the company?" Make sure to have answers and justification for all your "must have" requirements. This will increase your credibility with senior level check signers.
Giva knows that the requirements gathering process is very time consuming. It is often very difficult to start with a blank piece of paper. Giva hired some industry consultants to build a "Needs Assessment Tool" to help our prospects with the requirements gathering process. If Giva can help our prospects more rigorously compare Giva to other alternatives, then our product differentiation will be better highlighted. Giva offers this
Needs Assessment Tool
on a complimentary basis. There are a few different needs assessment tools available from Giva, depending upon your solution interest: IT help desk, customer service, standalone knowledge base, and standalone change management systems.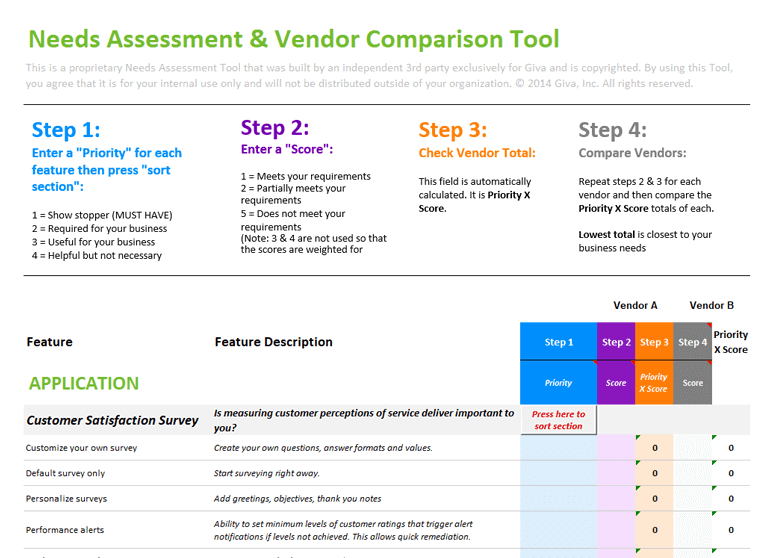 This tool can be used as a starting place to begin documenting your requirements. You can add to it and delete as appropriate. This vendor-independent tool allows evaluation teams and check signers to approach the purchasing of software in a much more rigorous and analytical manner. The Needs Assessment Tool also provides the information essential to avoid the difficult struggle to understand the differences between software products and assess vague vendor claims.
Here is a quote from a Giva customer that used this tool to successfully document their requirements: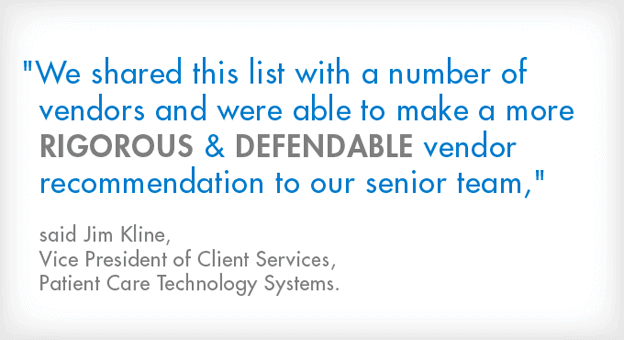 You can modify the Needs Assessment Tool as you see fit. The second tab contains the Product Features, Descriptions, Priority, Vendor Score and a Priority x Vendor Score calculation field. If you are evaluating more than two vendors, you can copy the appropriate columns to accommodate additional vendors.
The following describes Giva's Needs Assessment Tool:
A description of each requirement
Additional comments or examples that help clarify the requirements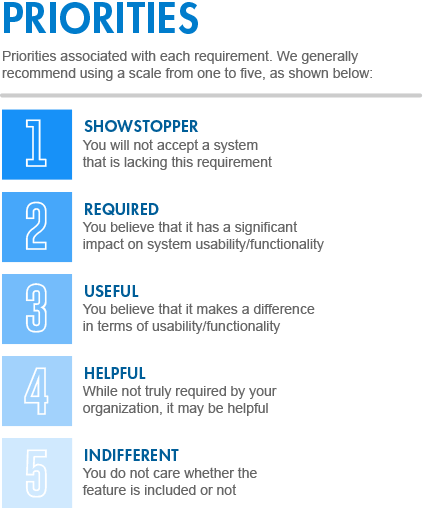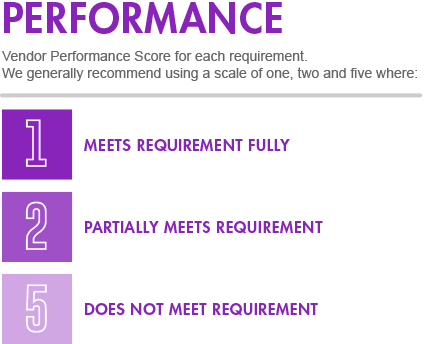 You can then multiply the "Priority" ranking with each Vendor's Performance "Score" to come up with an overall performance score. As in the game of golf, the lowest score "wins." This score is closest to your requirements score. Generally, this gives you a more objective picture than a simple review of each vendor response and lets you make your final decision based on how well your most significant requirements are met.
After you modify this Tool, you can share this Excel with each vendor that you are interested in and ask them to "Score" themselves. This is a good way to get preliminary information. Then, when the vendor performs a "live" demonstration, you can ask them to show you each product feature line by line. At that time, you can revise the "Score" as you see appropriate. The feature priority (1 through 5) multiplied by the vendor score (1, 2 or 5) yields a total score. There are section summaries and a total overall summary. The vendor with the lowest score is the best match with your feature requirements.
It is also very important to accept the fact that your requirements are going to change over time. Today, you may not be using a call tracking system that has all the features that you need. However, once you start using a new call tracking system with an upgraded feature set, you may desire additional features. Today, you cannot document these additional feature requirements, but there is no need to worry about future requirements. Sometimes evaluation teams get caught up in an "analysis paralysis"--they keep piling on the features, and they cannot make economic tradeoffs because they fear leaving out some features that they may need in the future. Accept the fact that your requirements are going to change and that you cannot accurately predict your evolving requirements. Instead, make sure that you purchase a product from a vendor that has a reputation for continuing to enhance their products and for listening to their customers. This approach is the best insurance policy for your future success.