Part 1 - Ten Tough Questions to Better Select, Compare & Evaluate Any Software or Cloud Vendors
How can you more quickly select, compare and evaluate any software or cloud vendors?
Here are 10 groups of penetrating questions to ask any software or cloud vendor to help make a more rigorous and objective comparison. Make sure to download the other two related whitepapers: Part 2 and Part 3.
Ask these questions early in your qualification process. Use these questions to poke and prod at your short list of vendors and then listen very carefully. Make sure to ask for commitments in writing!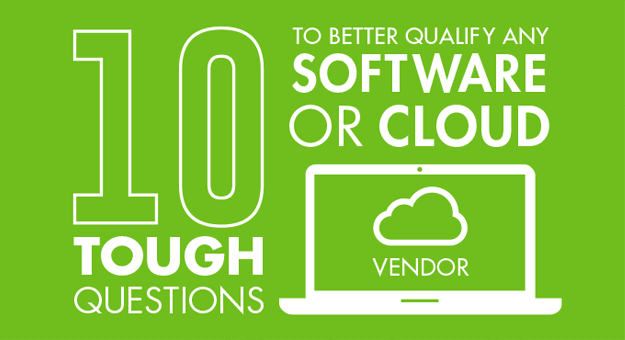 What If My Company Is Dissatisfied?
After my company pays for your software licenses, what if we become dissatisfied for any reason? Perhaps the product does not work as demonstrated or promised. What will you do?


What If My Company Finds Better Technology?
What if better technology comes along after we purchase your software licenses? Perhaps your company is not keeping up with evolving industry standard enhancements. Are we required to use your software licenses through to the end of the term, or can we trade them in and receive a pro rata cash refund to purchase a product that meets our evolving needs?

Deployment "Out-of-Box" vs. Time and Cost of Customization/Configuration
How quickly can we be up and running on your product? Does it work "out of the box"? Will it take a week, a month, a quarter or six months or longer to deploy? Will you provide an implementation plan in writing and commit to it? Who will initially pay for set-up, customization and configuration costs? Who will pay these costs on an ongoing basis? Do we need to learn a programming language to administer and customize your product? If so, what is the approximate size of the developer community, and what is the average hourly rate?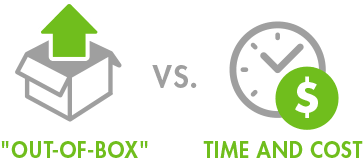 Preparing and Comparing the Total Cost of Ownership (TCO) of All Alternatives
Please prepare an estimated Total Cost of Ownership (TCO) of your product over four years. Consider all the acquisition and lifetime costs of ownership. Document all your assumptions; and we will provide you with our assumptions for the analysis, as needed. How does your product TCO compare with the other companies we are evaluating? Are training, set-up, customization, configuration, support, integration and any usage fees all included in this TCO?

Most Overlooked Critical Fine Print in Software Maintenance Agreements
What exactly is included in annual software maintenance? Will we receive major releases or just bug fixes and minor enhancements? Can you please show us exactly where this is documented in your Software License Agreement?


What Are the Costs for Post-Implementation Customization/Configuration
Of course, we hope that we do not have to do this, but my company may want to cut costs in the future by not paying for annual software maintenance. Our CFO is concerned about commitments for ongoing fees. Can we stop paying software maintenance any time we want, but continue to use the software licenses? Do we need a license key from you each year? What happens if we stop paying annual software maintenance, and then we want to start paying again to obtain support? Do we have to "back pay" all the fees for software maintenance we did not previously pay?

Vendor Product Roadmaps and Commitment
What is your roadmap for future product development? How can my company be assured that you will deliver on this roadmap? What are our options if you do not deliver?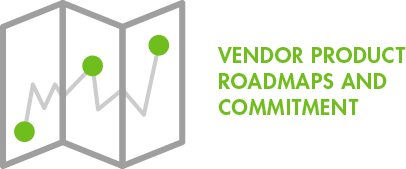 Using Uptime and Support Service Level Agreements to Manage Our Relationship
If we have a support issue that requires some reconfiguration, does your company charge professional services fees for this work, or is it covered under routine support?

What Qualified as Routine Technical Support vs. Professional Service Fees
We will probably learn a lot about your product after using it for the first six months, or even a year. If we want to do additional customization and configuration work after the initial deployment is completed, does your company charge professional service fees for this work, or is it covered under routine support?


Termination Clauses, Contract Term Commitments, Discounts and Hidden Fees
Does your company provide Respond and Resolve Service Level Agreements (SLAs) for support service requests that your company is committed by contract to meet? If so, how can we measure if your company is meeting or exceeding these SLAs? Can we terminate our contract if your company does not meet these support SLAs? Is there a clause in your contract to allow termination for material breach of support SLAs? How do I get support? Do I have to send an email, open a web request, or can I call your company and speak with a live person? What are your standard support hours? Do you offer extended support hours for evenings, weekends, and non-USA regions? Is there a fee for this?
Additional Whitepapers
Tough Questions to Better Evaluate & Qualify Any Software or Cloud Vendor