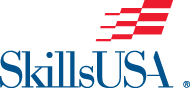 Here at Giva we search for organizations, large and small, that are doing a great job of changing the world around them for the better; and we are pleased to salute them here.
SkillsUSA
The United States economy is displaying signs of a skills gap. According to statistics compiled by WorkBoots.com, 83% of companies report a moderate to serious shortage of skilled workers. These troubling statistics coincide with an increasingly prevalent fear of joblessness amongst young people. Fortunately, admirable organizations like SkillsUSA are addressing these concerns by inspiring young people to prepare for careers in trade, technical, and skilled occupations. For decades, SkillsUSA has provided direction and encouragement to thousands of young individuals in order to strengthen local communities and the workforce. Their efforts are worth highlighting.
SkillsUSA is a partnership of students, teachers and industry working together to prepare students for careers in skilled trades. The organization is divided into thousands of student-led chapters responsible for running a variety of activities. Each chapter focuses on professional development and the specific skills required to join a profession. This often means meeting with local businesses in that field (job-shadowing), attending workshops dedicated to teaching industry lessons, and listening to feedback provided by the chapter's teachers and mentors. Students also assume other responsibilities. Each chapter must participate in a series of community service events, fundraising activities, and team building exercises. The goal is to provide students with intangible skills like leadership and teamwork to complement the professional skills they are also learning.
Each year chapters meet to celebrate this professional development at skills competitions and at the National Conference. Skills competitions are designed to showcase the professional skills of their participants, and students are given the opportunity to thrive in a public setting. Often participants leave the competition with a renewed passion for their trade and the additional confidence that comes from competition. Chapter members are also given the opportunity to attend a series of presentations at the National Conference. Information on professional development, legislative updates, occupational and technical career trends, and program overviews are explained to members over the course of the conference. This national meeting gives members the opportunity to reflect on their progress and identify future goals while enjoying the company of other SkillsUSA supporters.
From its founding, SkillsUSA has been an organization dedicated to strengthening local businesses, communities, and students. Local businesses are given the opportunity to connect with skilled and motivated workers while communities enjoy the benefits of a stronger economy with more engaged stakeholders. Most importantly, students are able to find a professional passion and pursue it with support. They leave the program as leaders, ready to contribute to their local community and start their professional lives. SkillsUSA facilitates all of these actions, and their efforts deserve our praise.
To learn more about SkillsUSA or to join a local chapter (as a student or mentor) visit http:/www.skillsusa.org