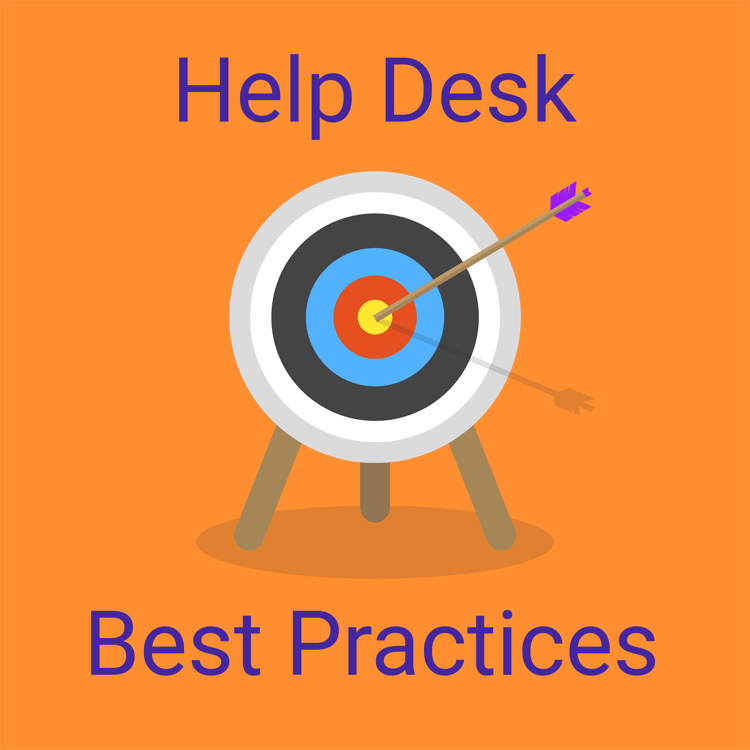 Best Practice simply means the most effective way that has been determined to accomplish a desired goal. In order to improve, an organization must assess its current practices against those used in other organizations. The following are some Help Desk Best Practices, summarized from Giva's free whitepaper on this topic, recommended to be used when evaluating what your company is doing and why, and what your company should be doing and when, as well as what features and functions you should look for in help desk software.
Part one detailed several best practices for help desk optimization. Listed below are additional recommendations for implementation.
Perform Root Cause Analysis Every Day to Determine Why Problems Occur
It is important to be able to track the root of issues, so the actual cause of problems can be determined. This helps with forward planning and being able to determine which areas of IT (hardware, operating systems, networking, etc.) might need more attention. Ideally, the help desk software should allow for easy tracking, and even possibly requiring, the selecting of a root cause before closing a ticket, and/or entering/requiring problem resolutions. Further, root cause reports should be available, to identify specific issues and trends.
Implement Service Level Agreements Linked to Impact on Firm Revenue
Service Level Agreements (SLAs) are an important part of help desk accountability to the customer, and compliance with them can impact customer satisfaction or even revenue. A help desk should not only implement SLAs, but should be able to track compliance in various levels of granularity, from the overall help desk or service groups (eg. facilities, networking, etc.) to the individual agents; and SLA trends reports should be available, which can be valuable to management, in understanding how effectively services are being provided.
Utilize Predefined and Customizable Help Desk Reports
Agents and management should have a wide variety of reports available that they can quickly access, easily customize, share with others, and use to analyze their areas of responsibility to keep the customer service process flowing smoothly. The reports should also provide the right data to assist in better decision-making.
Use Real-Time Reporting Features That Decrease Time Required to Prepare Reports
Having real-time reports customized and automatically e-mailed to users, or easily downloaded in various formats (eg. Excel, PDF, etc.), can further provide useful data for quicker analysis and better decision-making, and can save time and money.
Implement an Asset Management System That Is Integrated With the Help Desk Software System
Having an asset management system integrated with a help desk software ticketing system not only can better provide root-cause analysis, but the Information Technology Infrastructure Library (ITIL) foundation in part requires tracking changes to assets, which can also help in saving problem-diagnostic times. This type of asset management can include software license tracking as well, helping IT departments better track licensing compliance.
Implement an Integrated ITIL Change Management Software System
Integrating a change management system with the help desk software system can reduce problems due to change-related failure. Not only can the help desk be prepared ahead of time with information about upcoming changes, perhaps even notifying its customers beforehand, but once implemented, issues can be tracked, and backout plans implemented if necessary. Further, problem tracking analysis can help better plan for future changes. This type of system keeps the change and help desk teams much more coordinated and functioning as a cohesive unit.
For a much more in-depth look, please refer to Giva's free whitepaper on Help Desk Best Practices.