CSR Spotlight: LEED Certifications Demonstrate Excellence in Green Buildings
In the United States, buildings account for 38% of all CO2 emissions, 73% of electricity consumption, and nearly 14% of potable water used per year. Both companies and consumers are becoming increasingly aware of their impact on the environment. 61% of corporate leaders think that sustainability helps companies improve their financial performance and differentiate themselves in the market.
Leadership in Energy and Environmental Design (LEED) certification is a way to demonstrate the quality and achievement of a building's or neighborhood's green features. LEED certifies 1.85 million square feet of construction space every day, making it the most widely used green building rating system in the world. The U.S. Green Building Council estimates that every day nearly 5 million people experience a LEED building.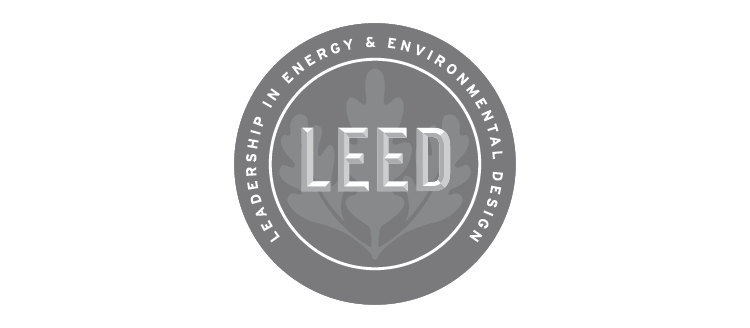 Buildings certified by LEED use less energy and fewer resources. They divert over 80 million tons of waste from landfills, and LEED Gold buildings in the General Services Administration's portfolio generate 34% lower greenhouse gas emissions than the average commercial building. LEED buildings also promote happier employees and occupants, lower operating costs, provide public relations community benefits, and optimize health.
LEED works by awarding projects points across nine key areas of green building:
integrative process
location and transportation
sustainable sites
water efficiency
energy and atmosphere
materials and resources
indoor environmental quality
innovation
regional priority
The total number of points determines a project's LEED rating level: certified, silver, gold, or platinum. The rating system works for all buildings at all phases of development, from construction to interiors to existing buildings.
LEED can also certify multiple buildings at once. Volume Certification looks at an entire portfolio of projects, simplifying the certification process and fee structure while maintaining the rigor of LEED. Campus Certification certifies multiple projects located on a single shared site.
Obtaining a LEED certification is a four step process:
Submit key information to register project.
Submit a completed, comprehensive certification application through LEED online and pay a certification review fee.
GBCI (a third-party organization) reviews the LEED application.
Project performance is measured and certified.
A LEED professional credential is available for individuals who wish to demonstrate a commitment to professional growth and concern for sustainability. Professional credential exams measure an understanding of green building design, construction, and operations. LEED AP exams additionally assess an understanding of the LEED rating system and ability to facilitate the certification process.
With more than 79,000 projects across 160 countries and territories, a LEED plaque is a worldwide symbol for excellence in green building. Click here for more information on how to get a LEED certification.