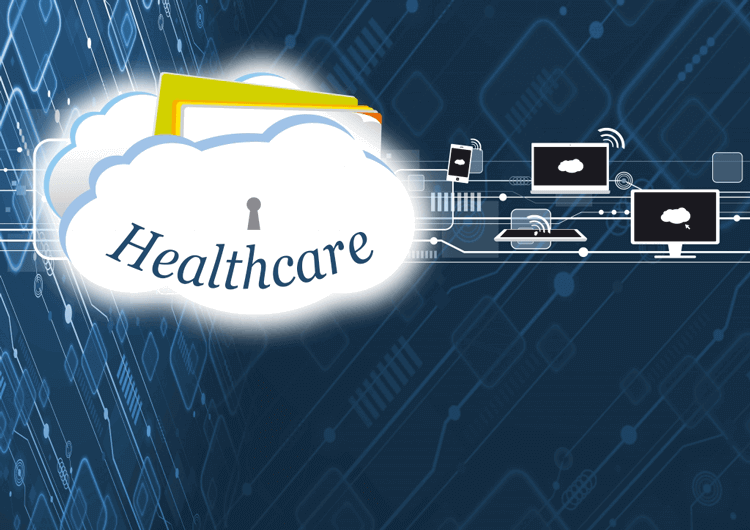 The healthcare industry is moving towards using the cloud. More and more healthcare CIOs are choosing cloud systems for their businesses. Storing data in the cloud makes it easier to access and easier to share. Still, there have been some concerns about how secure the cloud is and if using the cloud is HIPAA-compliant. The transition to using the cloud is underway, so let us take a closer look at healthcare and the cloud.
Why use cloud?
For a long time, healthcare executives avoided moving to the cloud because of security concerns. However, there are many reasons why using the cloud is a good decision. Cloud systems cost less overall and tend to be faster/more agile. The capital used for hardware and staff to maintain data centers or on-premises information storage can be put to use elsewhere. If a problem arises, cloud services are great for backup. When disaster strikes, no information is in danger of being lost and the cloud service provider will help with restoring a system. For more information on why healthcare CIOs are choosing cloud, Skip Snow of Forrester Research, Inc. provides his thoughts here and Brian Eastwood of CIO.com examines a study done by the Healthcare Information and Management Systems Society (HIMSS) in this article.
What about security?
Security is a huge concern in many industries, but especially in healthcare. HIPAA regulations governing the privacy and security of health information are very strict. Two factors involving security have influenced healthcare CIOs when it comes to choosing the cloud. The first factor is a change in liability. With the HIPAA Final Omnibus Rule of 2013, business associates now share responsibility when there is a data breach. More CIOs are willing to work with cloud service providers now that they are not solely responsible if a data breach does occur. The second factor is the increased availability of cloud service providers that are specifically designed for HIPAA compliance. These cloud service providers follow HIPAA security regulations to ease concerns about information being lost in a data breach. As far as cloud security versus on-premises security, consider how many data breaches stem from physical records being stolen. Data in the cloud can and should be encrypted, especially when accessed on smaller devices (smartphones and laptops) that employees use at work and at home.
Healthcare is moving towards using the cloud. For your business, choose a reputable cloud service provider that: is HIPAA-compliant, will sign a business associate agreement (BAA), and has strong security measures in place. Cloud is coming to healthcare, so do not be left behind.