3 Considerations When Setting Service Level Goals and Objectives
Service level is an important KPI in a call center. Basically, service level is defined as the percentage of calls answered within a specified number of seconds. A common SLA metrics example is 80% of calls answered within 30 seconds. This response time SLA is sometimes considered an industry standard, but customer service is about more than just a speedy response. Let's take a look at some of the other factors involved in setting service level goals and service level objectives.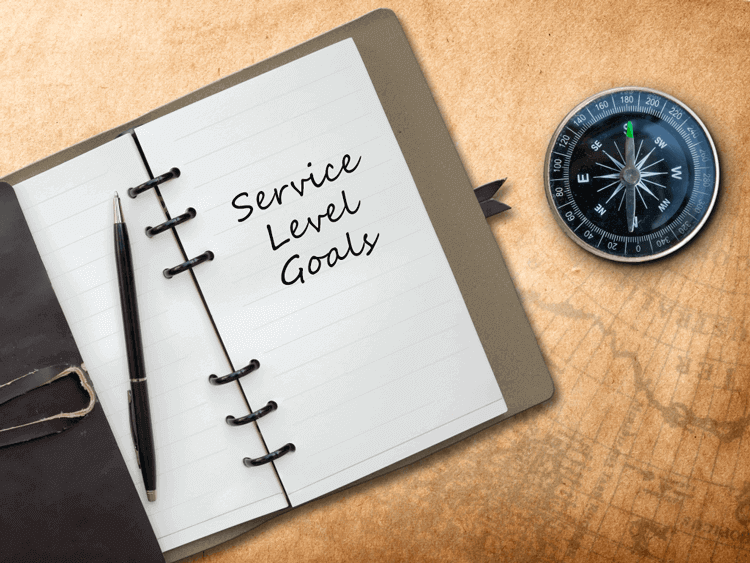 Customers
When setting service level objectives, consider your customers. Different customers have different needs and different levels of patience. When you sit down to establish your service level goals, know what you feel is an acceptable wait time, but also how long your customers actually will wait. Often times, customers expect longer wait times for certain industries. Try to figure out how longer wait times impact overall customer satisfaction and loyalty. If customers can easily hang up with you and call one of your competitors, your company may need to improve its service level. Customer surveys, statistics, and demographic information can be useful for understanding what your company's service level goals should be to satisfy customers.
Employees
When setting service level goals, consider your employees. A 90/10 service level (90% of calls answered under 30 seconds or less) might be desirable, but impractical. Agents can only answer one phone at a time and setting rigid service level goals that must be met can drive employees away. Occupancy, or how much time your agents spend on the phone vs. waiting for the next call, should be manageable. If occupancy is too high, agents begin to feel overworked and morale drops. Employee satisfaction is important, and unrealistic service level goals can create a overly stressful environment.
Budget
When setting service level goals, consider how much money you have to spend. If your company is known for providing excellent customer service, you may need to set a higher service level goal. To achieve this goal, you may need to hire more staff and invest in better software. Knowing what your customers expect and what your current number of employees can handle will help you decide if a higher service level goal is in the budget.
Service level goals are going to be different for different companies. The highest service level possible may not be what is best for your company. For more insight on call center KPIs, including service level goals, see Global Response's article.