Customer Service Success from Top Customer Service Companies
Last year's Customer Service Hall of Fame list from 24/7 Wall St. highlights the top ten businesses with an "excellent" rating and can be found here. With the list of companies established, the question becomes what makes their customer service so great? Let's zero in on the top five: Kroger, Marriott, Apple, Chick-fil-A, and Amazon to find out.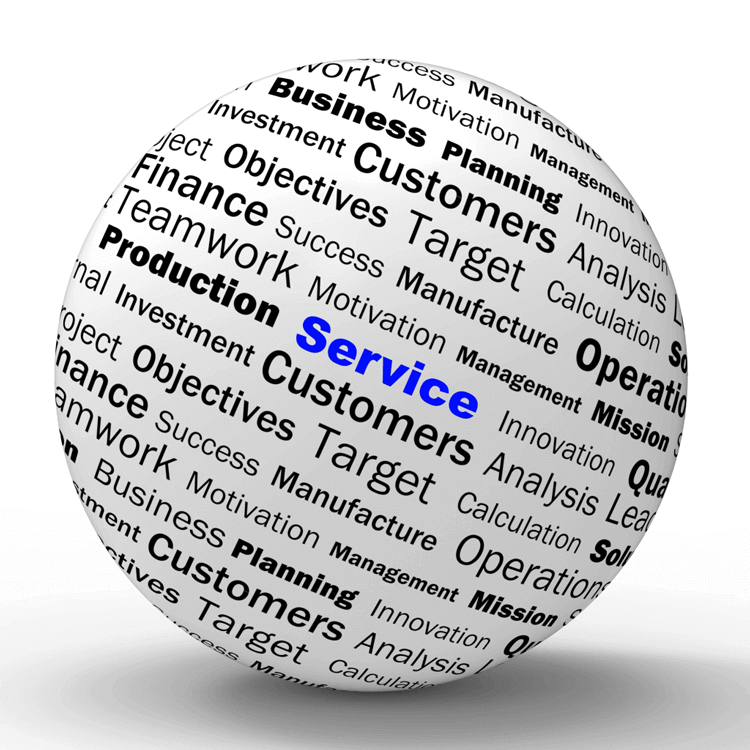 Kroger, #5
Kroger provides great customer service by responding to feedback. They look for opportunities to make their customer experience better. They strive to be there for their customers and create a sense of community. Kroger also pays employees a little better and happy employees often lead to happy customers.
Marriott, #4
Marriott is a big proponent of treating their employees well. They go out of their way to recognize and reward employees who provide great service and perform well. When employees feel secure, they have better interactions with customers and contribute to the overall service experience. Often times, employees will go beyond just solving a problem to ensure that a customer is satisfied when they leave.
Apple, #3
Apple does a great job of making it easy for customers to get help with their products. Their retail stores accept appointments and have experts waiting to help solve any problems that customers have with Apple products. They also build customer service concepts into their training, such as the "Feel, Felt, Found" concept: empathize with how a customer feels, explain that you have felt that way too, and share how you found that everything worked out.
Chick-fil-A, #2
Chick-fil-A soars for its emphasis on the everyday things. Employees are trained to smile and respond to thank yous or requests with the phrase "my pleasure." They have what Business Insider refers to as "the perfect blend of great food and excellent customer service." Going to Chick-fil-A is a pleasant experience that stands out.
Amazon, #1
Amazon is an innovative company and that includes maximizing customer service. One of their major goals is to be as customer-centric as possible. CEO Jeff Bezos himself is available for customer contact, and Amazon is committed to following up with customers. They offer any time service, striving to always be helpful and deliver what they promise.
Takeaways
There are some notable trends with these five companies.
Emphasis on treating employees well so that they in turn treat customers well is a hallmark of service success.
Listening to customer feedback and just generally being available to them is also essential.
Some general ideals that many of the hall of fame companies implement are things like:

streamlining the purchase process
reducing the amount of effort customers need to extend
fostering interactions that are friendly, pleasant, and genuinely helpful.
These are the types of things that bring customer service success.
No matter the size of your company, customer service should be a priority, and can differentiate you from a larger competitor. The companies in the Customer Service Hall of Fame are large corporations, but they did not start out that way. Having excellent customer service grew their customer base which expanded their company. Writing for Hubspot, Len Markidan reminds us that "82% of people have left a company because of a bad customer service experience." So, from the little things like saying "my pleasure," to the big ones like offering constant support, successful customer service is worth the effort.