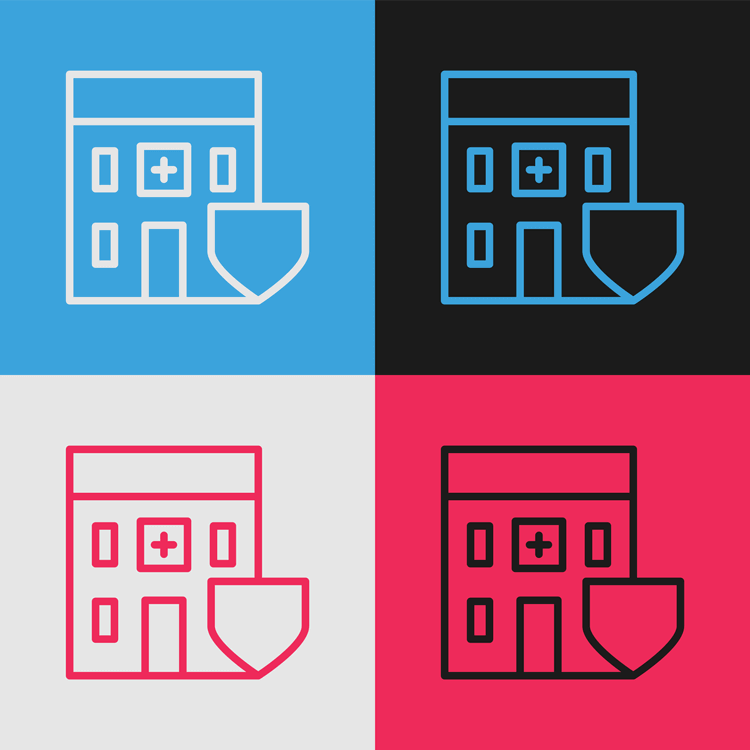 Photo Attribution: Sazhnieva Oksana/Shutterstock.com
While the sun has set completely on 2019, it is important to reflect on the changes that healthcare security has experienced over the last year. The dynamic nature of data security causes much to change in very little time and paves the way for new trends in the sector. The following are four expected trends in healthcare security in the year 2020. Is your organization ready?
Points of attack will increase

As new healthcare solutions are created everyday, the number of devices connected to hospital networks will increase. On average, each hospital bed in the U.S. has about 10 to 15 connected devices and this number is only expected to rise. But, it is not only healthcare providers that are increasing their use of technology. The spread of wearable devices and their integration into the healthcare system has raised a new set of privacy and security concerns. Data storage and transfer between such devices is much less contained making them easy points of entry to what were once secure networks.

Lawmakers will try to close gaps in HIPAA

With the spread of new unregulated devices comes the introduction of new laws to manage said devices. In mid-2019, a bipartisan bill was introduced to fill in the blanks that HIPAA does not cover. This includes health apps, wearable devices like Fitbits, and direct-to-consumer genetic testing kits. More recently, another bipartisan bill, the Smartwatch Data Act, was proposed and aims to prohibit the transfer or sale of certain consumer health information, and for other purposes. While there is still a long road ahead, it is expected that these two bills will be passed in the coming year.

Cybersecurity spending will increase

Naturally, in response to the growing attack surface, healthcare providers are expected to increase their cybersecurity spending. An IDC report states that international spending on cybersecurity solutions including both hardware and software increased by approximately 10 percent to $106.6 billion in 2019 and is expected to increase an additional 10 percent over the coming four years. Another cause for increased spending is the automation of cybersecurity. A recent survey conducted by Ponemon Institute revealed that approximately 80 percent of IT specialists already leverage automation tools or intend to introduce them to their companies in the coming years. This technique aims to decrease the pressure on IT staff and increase effectiveness.

Telehealth treatment will increase

Healthcare to patients has become the new Amazon. Patients expect quick, efficient and more affordable services, preferably without having to leave the house. Virtual care and remote patient monitoring have made this possible. The transformation that happened to consumer culture in recent years is now reflected in the healthcare sector. Patients expect to be treated more like consumers and this is evident in the changing form of treatment. It is estimated that by the end of 2020, the number of telehealth visits is expected to reach a record-breaking 50 percent.