3 Emerging Trends in Call Center Customer Service
Traditionally, call centers monitor the calls of customer service employees using methods such as random call monitoring selection, consistent monitoring of a small sample size of employees, and a checklist that evaluates the efficiency of the call. This is all done to decrease variations between calls, increasing customer quality experiences, and combining all of the data gathered in hopes of creating a standard for all future interactions.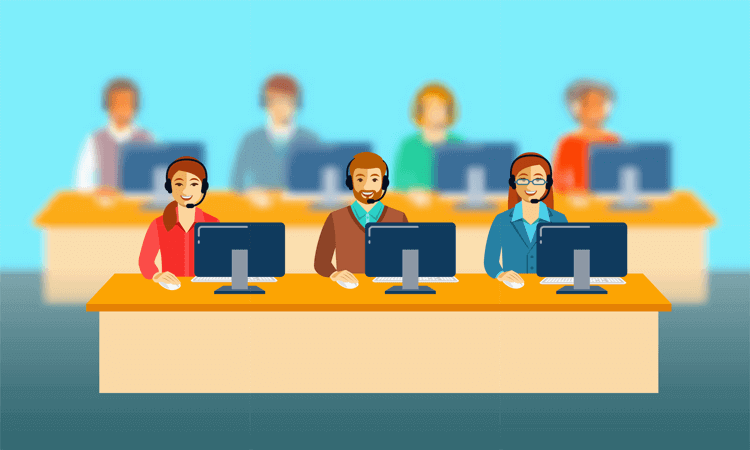 Photo Attribution: Viktoria Kazakova/Shutterstock.com
Though great customer service in call centers is dependent on the skill of the agent on the other end of the line, technology is now playing a more important role, perhaps even more important than the human factor.
Top 3 emerging technology trends in call center operations
Artificial Intelligence (AI) is going to be an integral part of future operations

AI has been playing a key role in a variety of businesses for some time now. As is noted in a recent Commbox article, 83% of businesses say AI is a strategic priority for them, and 54% of executives say AI solutions have already increased productivity. Also, the market for AI call center solutions anticipated to exceed multiple billions of dollars later in this decade.

With e-commerce growing at an incredible rate, the first vocal interaction a customer may have with a business is via telephone. This can be for several reasons, but in most cases, there is an issue that needs to be resolved. AI plays a key role here in the form of Interactive Voice Response (IVR). This type of system automates much of the call process designed to route the customer to the agent that is best able to assist them. The end goal is efficiency for the call center and a quick and satisfactory resolution for the customer.

Queue callback technology

We have all been there as customers. Usually around the busiest shopping seasons of the year, connecting with a live agent on a customer service line can take a while, sometimes over one hour. Unfortunately, many customers are left to brave the long hold, being forced to listen to the continuous tunes and company advertisements on the other end.

Since time is a precious asset, some companies have enabled their call center software to offer a call back service. This feature allows a customer to hold their place in line, and receive a call back when an agent is available to take their call.

Omni-channel solution implementation

Omni-channel communication provides consistent support to customers whether the interaction happens via a desktop, mobile, in person or by some other means. According to research conducted by Invespcro, businesses with omni-channel engagement retain 89% of their customers.

Omni-channel support makes navigating company touch points seamless for both customers and agents. Customers do not want to have to continuously repeat their questions to every new agent they encounter. This system keeps track of the customer journey through history, so that any new agent, regardless of the channel, can pick up where the conversation was last left off. In most cases, companies keep a recording of calls for their records and training, however, it would also be helpful to pass a similar data set to customers for complete transparency.