3 Important Ways a CRM Tool Will Improve Your Customer Relationships
New technology has created fresh avenues in which companies and customers can interact. These interactions are an opportunity to improve on a concept of business that has been around for many years: companies need to have great customer relationships to survive. This relationship is perhaps the greatest single asset any company can have. Let's take a closer look at what that means in the world of business today.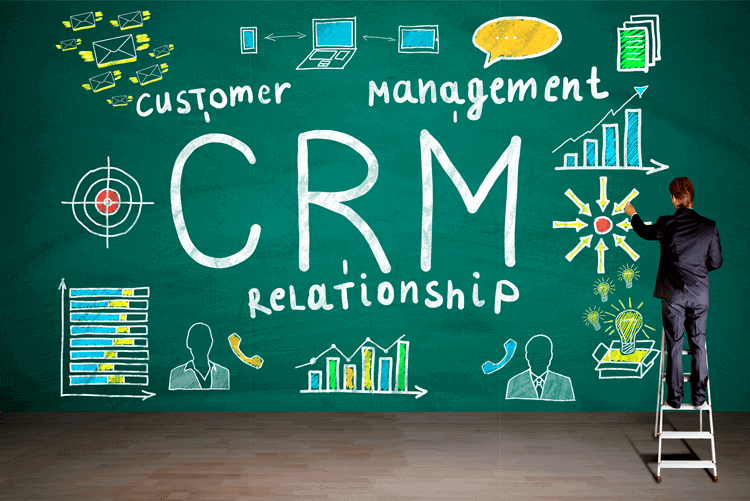 Photo Attribution: Andrey_Popov/Shutterstock.com
Customer Relationship Management (CRM)
No matter how many (or few) customers your business has, there needs to be a strategy or system for managing interactions between company and customer. During these interactions, important information is gathered. A good Customer Relationship Management (CRM) tool helps to organize that information and apply it where it is most useful.
Why is the customer relationship so important?
When customers feel like they have a good relationship with a company, they are more likely to be loyal to it. The value of a great customer relationship has many benefits, including, but not limited to:
Direction and purpose: Why does your company do what it does? The wants and needs of your customer base will help to define and re-shape this along the way.

They provide feedback: It is always a good idea to self-evaluate. However, the feedback provided by your customer base will reveal invaluable "outside" perspective.

New concepts and ideas: How can you make a product better? What is the next big trend? Sometimes your customers are on the leading edge of the latest and greatest.

Revenue: This is a pretty simple concept - no customers, no revenue. Always aim to satisfy your current base, while catering to new leads.
3 ways a CRM tool will improve customer relationship and retention at your business
According to a recent SuperOffice report, these are just a few ways in which a CRM tool will help to manage your customer relationships.
Get to know your customers better

In many cases a CRM tool will hold a contact's full name, email address, telephone number, postal code and more. They can also get as specific as housing other key identifiers such as the company they work for, job position, and his/her relation to other contacts in your database, among other information. This is key when it comes to deciding what is relevant to which audience of your customer database.

Segment your customer base more effectively

There is perhaps no feature that a CRM tool masters better than segmenting an audience. A good CRM tool will allow an organization to filter a particular audience to get as specific as possible. This can be an important vehicle by which an organization's marketing team can better tailor their content to the proper audience.

Analyze the customer journey

Analyze the entire customer journey from the first point of contact to the purchase. Take note of buying trends to see what products are popular and what is maybe going "out of style". These are a couple of important features available on most CRM tools. They can provide useful future indicators for your business and the trends of the product you have or are considering to have.
Popular areas for CRM business management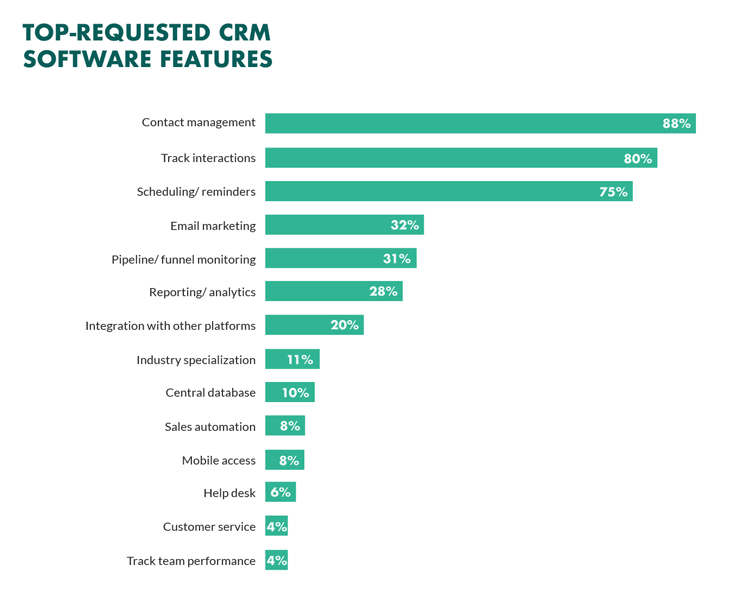 Image courtesy of SuperOffice
The bottom line
Customer relationships are the foundation of any business, and maintaining these relationships in a positive way from the customers' perspectives is critical. It is therefore important to have a strategy to be able to manage these relationships well, and doing so can ultimately increase customer loyalty and help boost the bottom line.