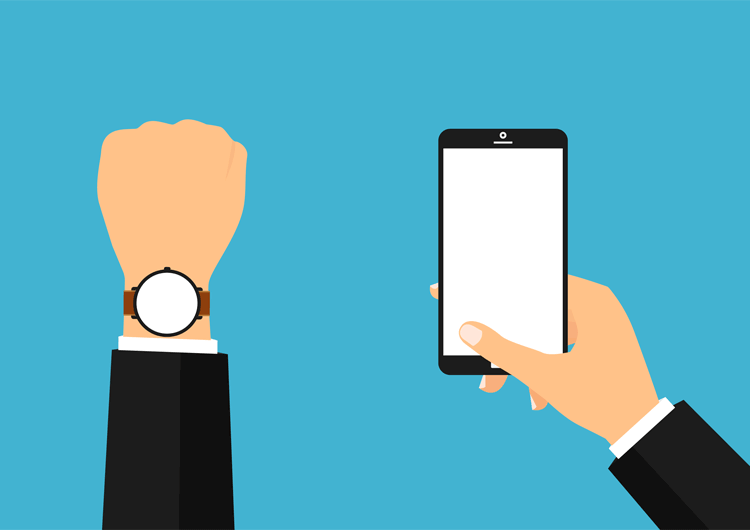 Photo Attribution: Nicescene/Shutterstock.com
"Your call is important to us. Please hold for the next available representative." If you have ever called into a customer service department before, there's a good chance you've heard an iteration of that line on more than one occasion. Some companies have learned methods to tame the wait time beast and established excellent customer service best standards, while others are still losing the battle.
Here's the problem
Long hold times are costing businesses their customers. People become frustrated with companies that keep them waiting. Frustrated customers will hang up, and might even take to social media, Google, or other related platforms to leave negative remarks. According to statistics provided by the New York Post, it only takes 3.5 minutes on hold with customer service before Americans start getting slightly annoyed. If things get close to 11 minutes, however, people begin to lose all hope and hang up before being helped. If that is not enough, long hold times are also costing businesses money. It goes without saying that once customers hang up, they may never call back, resulting in a lost opportunity to make a situation right and to make a sale.
It is time for companies to stop putting their customers on hold and start looking into new ways to solve their problems. New ways that also benefit employee workloads, stress levels, and improve efficiency. A great help desk software and new areas of artificial intelligence (AI) can help, and we have some tips.
Three ways to take your customers "off hold"
It is impossible to completely eliminate hold times and abandoned calls, but there is a general consensus on what can be done to improve overall caller experience.
Implement an FAQ section on your website

A Frequently Asked Questions (FAQ) page is usually a separate page of a website that allows visitors to get answers to the most commonly asked questions. The goal of an FAQ page is to make customers "self-sufficient", ultimately reducing instances where they would need to call in for additional assistance.

As is explained in an Ecommerce Guide post, "you need to make sure that you answer the questions clearly and take advantage of the opportunity to connect with your customers and reflect the personality of your business and brand."

Utilize AI in the form of a chatbot

Artificial Intelligence continues to automate many of the processes normally undertaken by humans. A website chatbot can provide customers a more personal experience in lieu of calling in to a customer service line. They are usually quick to answer as well, almost eliminating wait times altogether.

They can be used to answer questions, pull up specific order information or direct customers to the correct spot on a website. According to dotcominfoway, 75% of the internet users are utilizing some type of instant messaging platform. This is further convincing businesses to move quickly to adopt their own instant messaging system, usually in the form of an automated chatbot.

Improve your handling of service tickets by using a help desk software

Ticketing systems can be a helpful tool in almost any industry that involves end to end customer interaction. They often act as a "to-do" list for employees. A help desk sends tickets to a shared inbox, organized categorically and assigned to the team in charge of the request. Although this can be done manually when an organization is dealing with smaller volumes of inquiries, it can be much more difficult when volumes increase. A help desk speeds up ticket acknowledgment and resolution.

Ticketing systems can also provide customers with peace of mind, as they can check on the status of their inquiry, from reception to resolution.
The bottom line - give your customers some new options
Optimizing caller experience should be a top priority for every company, saving both time and money. Being able to reach a friendly representative or to find an answer easily, will limit customer frustrations and increase loyalty. Customers will know their call is important when they live in a world where elevator music is only heard in elevators.