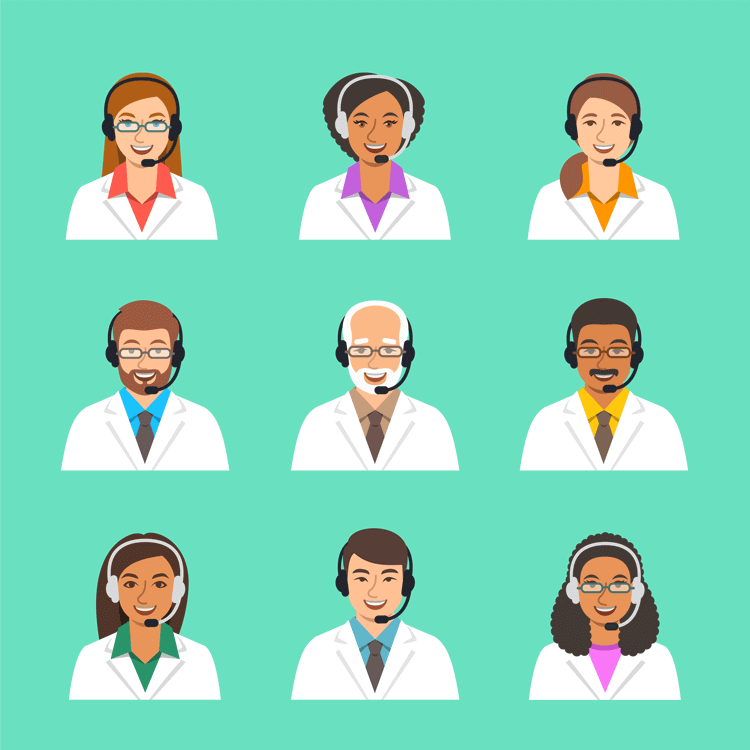 Photo Attribution: Viktoria Kazakova/Shutterstock.com
Attention telehealth and telemedicine providers:
With the advent of COVID-19, it can be very difficult to meet the demands of new and exponentially scaling patient requests for service. Have you been able to effectively assist your patients using your telehealth platforms? Is any aspect of your telehealth customer service suffering or falling through the cracks? Are you successfully handling new daily challenges with patient onboarding or technical telehealth service issues? Our nation has risen to the task in crises past, and this is yet another opportunity to prove our collective ingenuity and creativity in its attempt to manage the COVID-19 pandemic.
Giva is ready to immediately handhold and assist your organization with its proven and established HIPAA compliant patient customer service center to seamlessly help telehealth and telemedicine organizations to:
Rapidly create a customized HIPAA compliant cloud application to connect and serve patients and healthcare providers


Establish secure, rapid and successful patient onboarding and ongoing platform use issues, etc. (i.e all non medical issues)


Manage and lower contact volume by providing a secure patient self-service portal


Prioritize patient requests based upon rules with automatic routing


Provide access to knowledgebase tools for consistent and accurate information


Streamline processes


Access real time reports and dashboards to enable decision makers to take proper next steps
If your organization has found itself missing some key components to excellent telehealth customer service, Giva excels in resolving these issues very quickly with its HIPAA compliant cloud application to get you up and running fast. Giva will also sign your Business Associates Agreement (BAA) insuring that your organization is 100% HIPAA compliant.
To learn more about our features and benefits as well as view instructional videos of Giva's patient customer service center application check out our website. Trials and demos are available at the touch of a button. Giva is very intuitive and easy to set up and use in just hours.
Giva is ready to help you so you can focus 100% on providing a high quality telehealth experience for your patients.