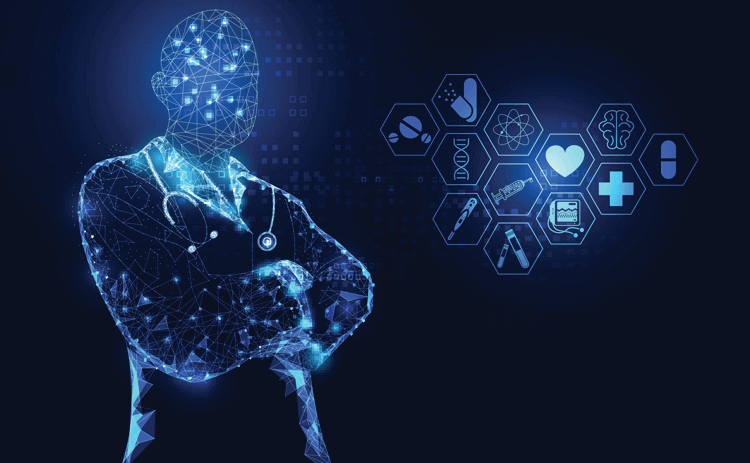 Photo Attribution: Tex vector/Shutterstock.com
As the world enters a new era of remote-based services, the healthcare industry is also pushed to provide solutions that address the concerns of the population. Many people are afraid of visiting the doctor because of the risk of contracting COVID-19. An impactful re-imagining of the healthcare system is taking place. The world is moving past the distorted concept of an online medical informational resource (such as WebMD) to a very real existence where actual nurses and doctors will be evaluating symptoms of their patients via online communication, telehealth.
New FCC COVID-19 Telehealth Funding Program
It was recently reported that the Federal Communication Commission (FCC), an independent US agency regulating communications across media platforms, has approved USD$200 Million for a COVID-19 telehealth program. The program will cover costs for healthcare providers to offer at-home treatments for their patients, ensuring that there is a reduction in traffic in hospitals and clinics, and increasing the availability of resources for critical cases. This further promotes the only way people can currently avoid COVID-19, by physical (social) distancing.
Security, Adaptability and Accessibility Hurdles
While this move is essential and commendable in a time of an accelerating pandemic, it raises concerns about the foundation of telehealth and how each healthcare provider will execute the new system. First, it is vital for the hospitals and clinics to guarantee the security and safety for their patients. Cybercrime rates have been on the rise since the beginning of the pandemic. They would have to prove assurances that not only is the patient data secure and confidential, but additionally they need to ensure that the platform they communicate upon cannot be hacked by a third-party. As clinics will no longer just be physical service providers, physicians, nurses and administrators will not be enough to ensure customer satisfaction. The practices will have to hire or outsource technical helpdesk representatives. The post-pandemic healthcare system will look very different from the straightforward doctor-patient relationship and seems to be driving towards a more interactive and social-based state.
Another new boundary that telehealth pushes is the case for accessibility. In one instance, telehealth allows medical care and therapy to be accessed by the population in isolated regions and those who are unable to frequent hospitals due to disabilities. However, for patients, especially seniors, who do not have much knowledge about technology and may not be well-versed about how to use telehealth, adaptability will become an issue. Unfortunately, these are the communities that are at the greatest risk of becoming critical cases due to COVID-19. Healthcare providers have to start understanding the needs of their most precarious cases to formulate systems that all their patients can employ.
The COVID-19 pandemic is quickly changing the reality of healthcare.While in this early stage of a new healthcare era, it is a very reactionary time, yet, the opportunities and potential are endless as the telehealth platform navigates and builds new infrastructure.
How can Giva help?
Founded in 1999, Giva was among the first to provide a suite of HIPAA compliant help desk and customer service/call center applications architected for the cloud.
While exponentially scaling, how can telehealth and telemedicine providers assist patients using their platforms? Patients and healthcare providers may encounter technical problems with videoconferencing, appointment setting, insurance eligibility, billing and e-prescribing. Also, rapid and successful patient on-boarding may require non-medical personnel working with patients.
Giva has a strong focus on telehealth and we can help you get up and running on a Patient and Healthcare Provider Service Center Portal to increase satisfaction, speed issue resolution and decrease costs.
Sign up for a no obligation 30-day trial of Giva.