3 Simple Strategies for Boosting Customer Support During & Post-COVID-19
COVID-19 abruptly changed the way many of us live our day to day lives. With a "new normal" now becoming apparent, businesses have had to change the way they operate. Long line-ups outdoors, capacity limits indoors, and keeping distance from other patrons has changed the way customers are used to shopping at brick and mortar locations.
Perhaps the greatest change is seen in the employee-customer communications. Are there ways your business can still answer questions and resolve issues while customers remain in the comfort of their own homes? The answer is yes, and we have some recommendations to make the transition smoother for businesses.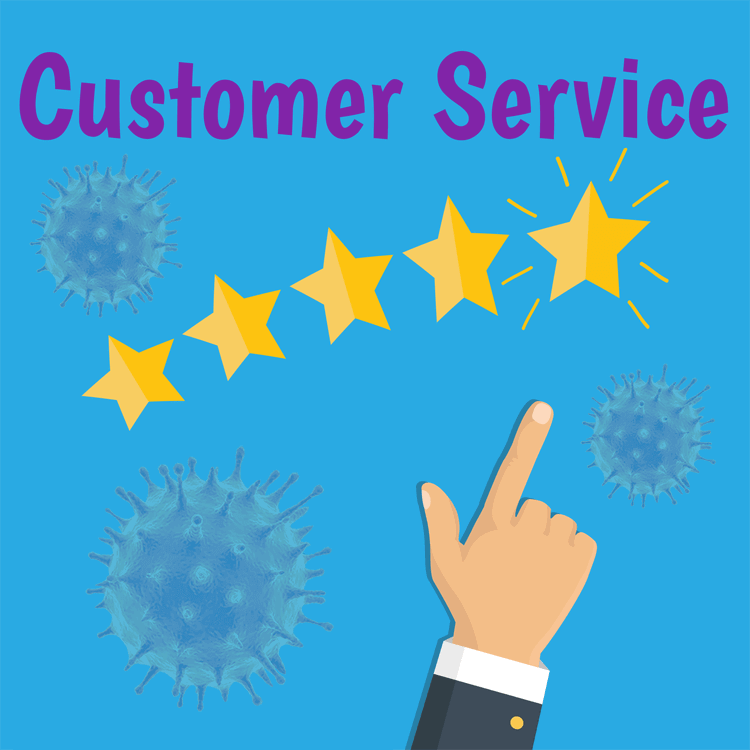 Photo Attribution: Juliasart/Shutterstock.com
Adjust & communicate your policies
Many have had to change or cancel a trip due to COVID-19. There is a good chance that your patience has been tested on more than one occasion with lengthy waits on the phone with airlines or travel agents. These same types of delays are being faced by companies in various industries.
So, what can you, as a business owner or decision maker do about it? It's time to adjust your policies to be more lenient. Some examples include:
If customers have made an online order, allow them 30 days or more from the date your "physical" store opens to return the item. Other forms of extended return/exchange policy are also highly welcomed during these times.
The travel industry is well-known for maintaining some pretty strict cancellation policies (due to fare structures). With that said, they should consider offering travelers booked on a "basic fare" the option for a future travel credit or other flexible change policies for the foreseeable future. Similar policies and credits should be considered in different industries as well.
Be sure to set clear expectations with your customers. Whether it is on your website or via some other online communications channel, ensure that they are informed of any delays in response or updated policies.
Enhance your digital properties
During the COVID-19 pandemic, online shopping has emerged as a safe way to obtain wants and needs. Businesses, such as Amazon, who were built on the concept of e-commerce, have benefited greatly. Unfortunately, many businesses were left to scramble to implement an entire e-commerce system at the last minute. Others simply had trouble maintaining "up to the minute" numbers, when it came to inventory. This is due to the fact that some inventory management systems update on timed intervals, such as once every 24 hours.
In a Deloitte report, they recommend transparency with customers. If you have to raise prices due to COVID-19, be sure to let them know. They also recommend allocating larger stock levels to e-commerce channels to ensure there is enough product to accommodate the expected uptick in online shopping. Since many will remain vigilant of overall health and safety beyond the opening of worldwide economies, an e-commerce platform should be an important item to invest in for your business.
Utilize social media & chatbots
Another great way to interact with customers and relieve the stress of live agents is through an online chat service, embedded directly into an organization's website. These systems have become highly sophisticated and can be manned by a live person, automation, or both. Automated systems can help a customer navigate a website and even answer basic questions about policies, shipping, and more.
Though it could be useful during challenging times like the COVID-19 pandemic, chatbots and other live chat systems could become a permanent fixture of your customer service response plan.
Did you know? According to Smallbizgenius, 64% of internet users say 24-hour service is the best feature of chatbots.